Don't falter on green pledges, Boris Johnson urges Rishi Sunak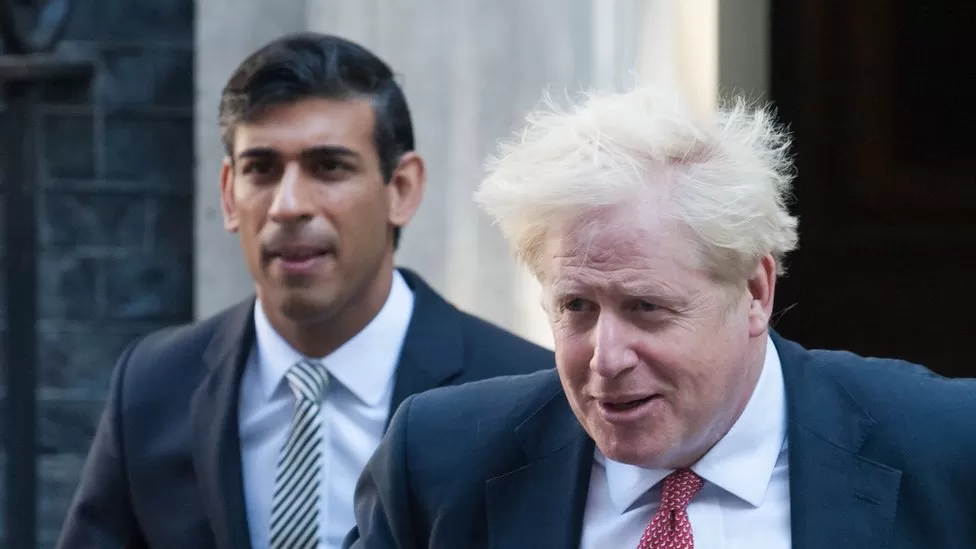 Boris Johnson has urged Rishi Sunak not to "falter" on the UK's climate pledges, after it was revealed he is set to weaken several green policies.
After leaks revealed plans to soften key commitments, the prime minister has brought forward a speech on his net zero strategy.
As a result of the shift in policy, he argues climate goals will be met in a more proportionate manner.
His predecessor warned, however, that the UK couldn't afford to "lose our ambition".
It is possible that Mr Sunak will delay the ban on new petrol and diesel car sales from 2030 to 2035 in a speech he will give at 16.30 BST.
A string of scandals led to a revolt among Tory MPs last year, forcing Mr Johnson's premiership to end. His commitment to the 2030 ban is among several green commitments he made during his premiership.
A move towards net zero policy would mark a significant shift in the Conservative Party's approach, and would mark a dividing line with Labour.
By 2035, only 80% of gas boilers will be phased out, another Johnson-era policy Mr Sunak is considering weakening.
In addition, he is considering delaying the ban on off-grid boilers from 2026 to 2035, with 80% being phased out by that date, and excluding new energy efficiency regulations for landlords and homeowners.
According to Mr Johnson, businesses that invested in the "green Industrial Revolution" needed certainty on the UK's plans to cut climate emissions before Mr Sunak's speech.
In addition to improving the economy, green technologies have the potential to create "huge numbers of high-quality jobs."
As part of their commitment, they would also help with "levelling up" – a project to rebalance the UK's economy away from London that the former PM made a key goal for his government.