Derailment damages close world's longest rail tunnel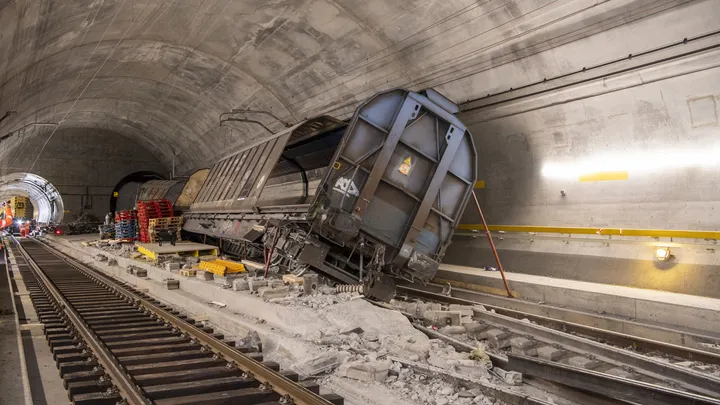 According to Switzerland's national rail operator, the world's longest rail tunnel won't reopen to train traffic until September next year, again postponing repairs after a derailment caused the damage.
As a result of the Aug. 10 derailment in the Gotthard tunnel, Switzerland's main north-south rail thoroughfare, the damage has been much greater than anticipated, according to SBB.
A total of 4.2 miles of rail tracks will have to be replaced. The work will take much longer than expected, said SBB. It is estimated that the repairs will cost 100 million to 130 million Swiss francs (about $110 million to $140 million).
Passenger and cargo trains are still passing through the tunnel in limited numbers. In the past, SBB has stated that the repair work would continue through the end of the year.
The derailment did not result in any injuries, but there was considerable damage. There were extensive rips in the track and an evacuation portal was destroyed.
Goods and cargo pass through the tunnel primarily between Germany to the north and Italy to the south. According to the Swiss government, the tunnel carried more than two thirds of rail freight through the Alps last year.