Dar reiterates resolve of govt to implement Shariah compliant financial system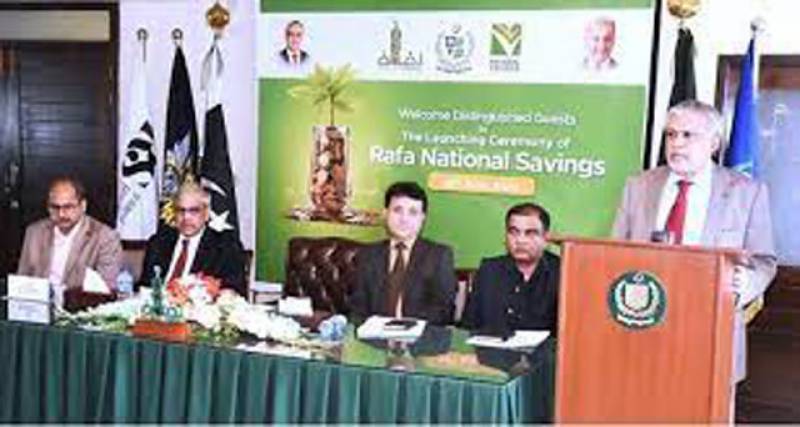 Senator Mohammad Ishaq Dar, Minister of Finance and Revenue, on Monday reiterated government's commitment to implementing Shariah-compliant financial systems to promote and encourage Islamic banking and finance.
According to the minister, the Central Directorate of National Saving (CDNS) has designed and introduced Shariah-compliant investment and savings schemes to be formally launched by July 1, 2023.
According to the minister, the CDNS has launched four investment and saving products based on one-year, three-year and five-year terms, in addition to initiating a savings account, adding that the scheme is flexible with a monthly profit and the ability to withdraw principle amounts, encouraging savings and ensuring a full return. After assuming the charge of finance minister, Ishq Dar instructed the National Bank of Pakistan (NBP) and State Bank of Pakistan (SBP) to withdraw their petitions against the decision of the Federal Shariah Court which ordered the country to implement an interest-free banking and financing system.
Meanwhile, the Governor SBP formed a high-power steering committee to find ways to promote a Shariah-compliant financial system. Other prominent banking and finance experts were also members of the committee. He said during the last tenure of the Pakistan Muslim League-Nawaz government, a committee was also constituted, which had taken several steps and produced positive results. Consequently, Islamic banking has grown by 21 percent, adding that banks with Shariah Compliant finance products have experienced a notable increase in their balance sheets. According to the minister, the government recently promised to introduce Islamic finance products, adding that all departments of the Ministry of Finance and their attached departments are working hard to make this commitment a reality. Furthermore, he stated that all commitments made in the federal budget 2023-24 would be met one by one in order to achieve sustainable economic growth and social prosperity.