Crisis at Evergrande deepens as it misses another bond payment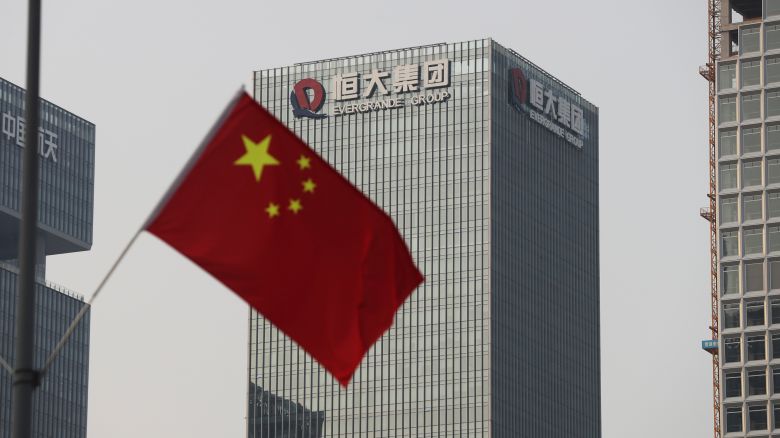 Evergrande Group has just missed another bond payment, casting further doubt over the future of the embattled property developer at the epicenter of China's real estate crisis.
Evergrande's flagship subsidiary in mainland China, Hengda Real Estate, missed principal and interest payments on Monday on an onshore bond worth 4 billion yuan ($547 million).
At the end of June, Evergrande's total liabilities reached $328 billion, sparking a crisis that continues to burden China's vast property market.
Investors were already fretting about the future of Hengda after it warned Sunday that attempts to restructure its debt were in jeopardy because of a regulatory probe.
Global investors are closely watching the property giant's multibillion-dollar debt restructuring after it was revealed there is a criminal investigation into its shadow banking unit.
Hong Kong's benchmark Hang Seng (HSI) Index fell by 1.5%, closing at its lowest level in ten months.
In the event that the restructuring fails and Evergrande is unable to reach an agreement with its offshore creditors, it may face liquidation, in which its assets are sold and its operations cease.
The collapse of the firm, which was formerly China's second largest developer, would further put at risk the wider economy, which has long relied on the real estate market for growth.
In the past, the country's property industry accounted for more than 30% of its gross domestic product.
According to Tao Wang, chief China economist and head of Asia Economics at UBS, investors will keep an eye on China's property market and whether it can stabilize soon.