Cricket World Cup final Australia win 'one of most incredible'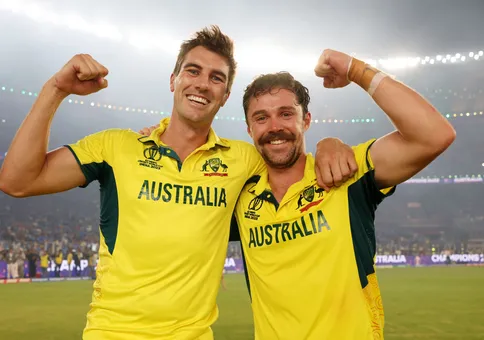 Cricket World Cup final Australia win 'one of the most incredible' Australia team are worthy of comparison to the legendary sides of the 1990s and early 2000s after "the most incredible World Cup victory", says Michael Vaughan.
In Ahmedabad, Cummins' side stunned hosts India to win the men's 50-over World Cup and add to their trophy cabinet.
Australia won the World Test Championship in 2023 and retained the Ashes prior to their World Cup victory, and they also won the T20 World Cup in 2021.
Vaughan believes this team is "moving away from the shadow" of the great sides led by Steve Waugh and Ricky Ponting, who won three consecutive World Cups between 1999 and 2007.
In his words, "this is one of the real great World Cup victories," the former England captain said.
"If you look at this group of players, you always feel they are living in the shadow of that great side of the 1990s and early 2000s. They won three World Cups on the trot and pretty much won everything.
But when you start looking at what this group of players have done in the last few years, they won the World Cup in Australia in 2015, retained the Ashes in England, pretty much hammered England in Australia, won a T20 World Cup, won the Tests, and now won the World Cup in India.
An India team that had won all 10 of its previous World Cup games on home soil was defeated by Australia.
A World Cup victory in India, against this India team, against this crowd, everything is about India – the force that they are." Vaughan concluded.
"Australia have completely silenced that on this day in front of so many, on a pitch that is much more suited to the home team.