Cricket WC 2023 England's Ben Stokes to have knee surgery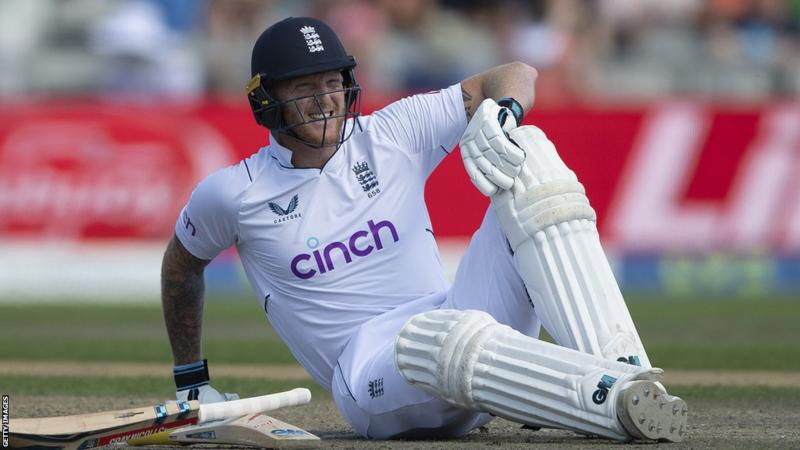 Ben Stokes, England's Test captain, says he will undergo surgery after the World Cup to address his ongoing knee problem.
It has been a long-term problem for the 32-year-old's knee, preventing him from bowling and playing only as a batter during the World Cup.
Stokes says he hopes to be fit for the five-match Test series against India starting on 25 January.
When it came to deciding when to complete it, Stokes said that it took a lot of time.
"Obviously, I should be able to play the India Test series at the end of January."
On Saturday, England takes on Australia before their campaign ends on 11 November against Pakistan.
While Stokes has declined to disclose more about the exact nature of his knee injury when asked, he has been hampered by it for the last few years.
He said he did not view the surgery as a career-threatening incident when he revealed the surgery, but remained coy about the specifics.
"I always go down with the doctors and physiotherapists and they use language I haven't heard before," he said.
"I'll switch off and let the surgeon do what he does best, which is fixing knees."
Stokes made a shock u-turn on his one-day international retirement to play in England's World Cup defence, saying he had a "very good plan" to address the problem.
As a result of a hip issue, he was unable to play the first three games in India, and has since returned scores of 0, 43, and 5, but said he has no regrets about reversing his retirement decision.