Company found guilty over New Zealand volcano disaster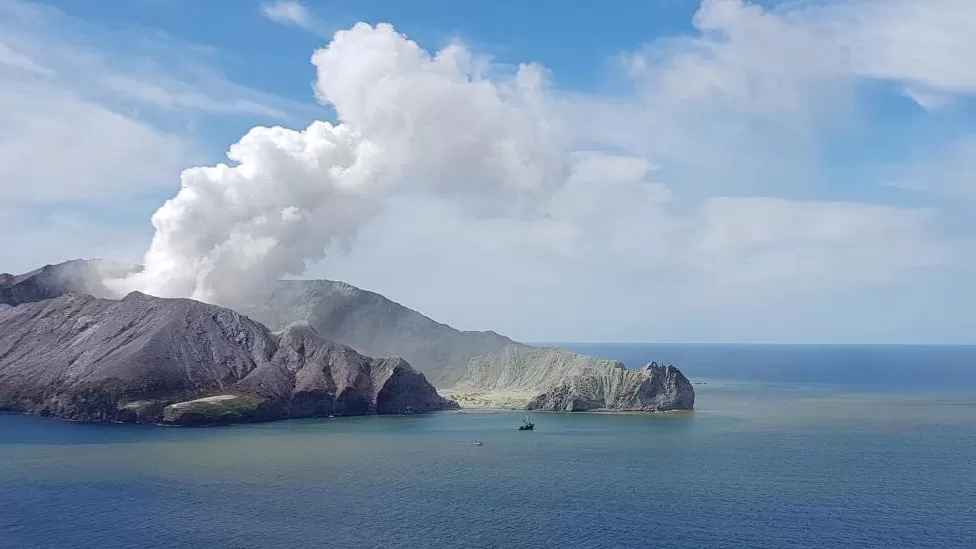 The New Zealand company responsible for the 2019 White Island volcano disaster has been found guilty of not "minimizing risk" to 22 people.
Whakaari Management Limited (WML), the company that licenses tours to the island, was criticized by Judge Evangelos Thomas for what he called "astonishing failures".
A worker's safety regulator in New Zealand, Worksafe NZ, has brought the largest case of its kind to date.
It killed 22 people on the island at the time of the December 2019 eruption – nearly half of the people on the island at the time. Among the tourists, 17 came from Australia and three from the United States.
A further 25 people were injured, many of whom suffered extensive burns.
The volcano has been erupting in some form since 2011, making it New Zealand's most active volcano.
A total of thirteen parties were charged in connection with the disaster. Six of the defendants pleaded guilty while six more had their charges dismissed, making WML the last to receive a verdict.
The company's owners, James, Andrew, and Peter Buttle, inherited the volcano and licensed other businesses to run tours.
As individuals, they were also on trial for alleged breaches of New Zealand's workplace health and safety legislation, but those charges were dismissed last month.
However, the judge found that the agency failed in its duty to minimize risk by managing and controlling the active volcano.
According to Judge Thomas, it should not have been a surprise that Whakaari could erupt at any time and without warning.
WorkSafe NZ conducted the most extensive and complex investigation of its history following the disaster, and the agency was also criticized for failing to monitor activities on the island between 2014 and 2019.