Bangladesh clashes Two killed in anti-government protests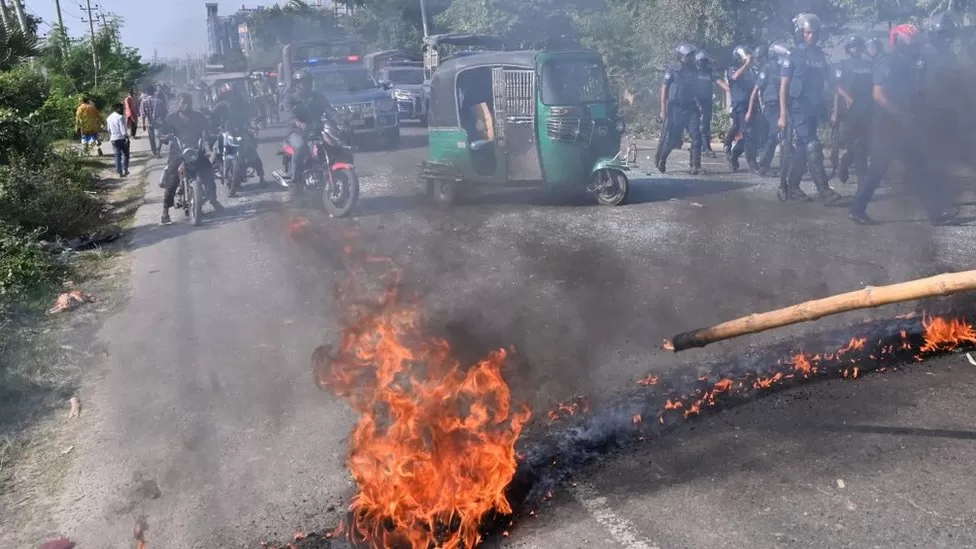 Violence broke out in Dhaka during protests calling for the resignation of Prime Minister Sheikh Hasina ahead of the January elections.
According to police, those killed belonged to the opposition Bangladesh Nationalist Party (BNP).
They were "shot dead by the police", according to BNP official Shariful Alam.
On Tuesday, the BNP called for three days of protests in the central district of Kishoreganj, he told the Dhaka Times.
One activist died on the spot, while the second died in a hospital.
About 50 people, including 15 police officers, were injured, according to the Dhaka Times.
KIshoreganj police chief Mohammad Russell Sheikh told
Bangla that BNP activists attacked the police, who fired in self-defence.
During Ms Hasina's tenure, a free and fair election is not possible.
Police broke up a rally calling for her resignation in Dhaka on Saturday. More than 100 people were injured, including one police officer.
In connection with the death, the authorities arrested BNP secretary-general Mirza Fakhrul Islam Alamgir and more than 150 other party members on Sunday.
There have been at least 1,480 arrests and charges of violence against opposition activists since 21 October, according to Dhaka police. According to the BNP, 3,000 people have been arrested.