Chinese tourists are returning – but not to Thailand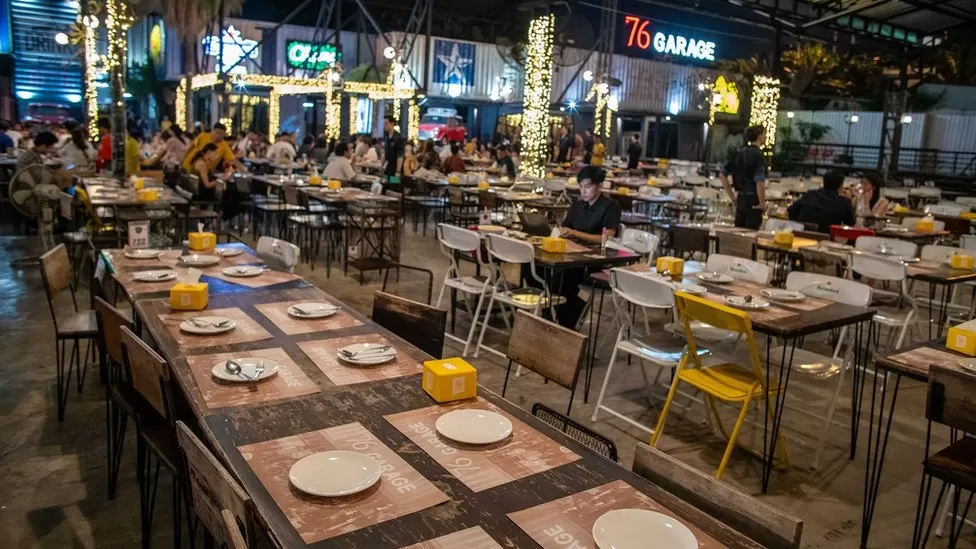 76 Garage, an open-air restaurant on the northern outskirts of Bangkok, has long been a popular destination for Chinese tourists.
The waiters are what draw them there, not the food.
Located in the middle of the restaurant is a swimming pool. It is the waiters, all fit young men, who offer to carry the diners for a photo op and a tip at the end of the evening when the evening reaches its climax.
In the past, 76 Garage was so popular that reservations were required a month in advance. There are fewer people at the tables these days, so half of them are empty.
China is Thailand's biggest customer, but the tourism industry is suffering.
In January, Thailand had high hopes when China lifted zero-Covid restrictions, allowing its citizens to travel overseas. As a result of an upsurge in business, the tourism industry is expected to regain much of the ground it lost during the Covid pandemic.
Five million Chinese tourists are predicted to arrive by the end of the year – still less than half the 11 million who visited in 2019. Nevertheless, it is a substantial improvement over last year, when there were only 270,000 attendees.
There was far too much optimism in that rosy scenario. The number of people who came in 2023's first nine months was less than 2.5 million.
The tourism ministry predicted visitors would recover quickly after the pandemic, said Anucha Liangruangreongkit, a 42-year-old Chinese-speaking tour guide at Bangkok's Grand Palace.
In addition to a shortage of low-cost flights post-Covid, the Chinese economy is slowing down.