China says Delhi declaration sent a positive signal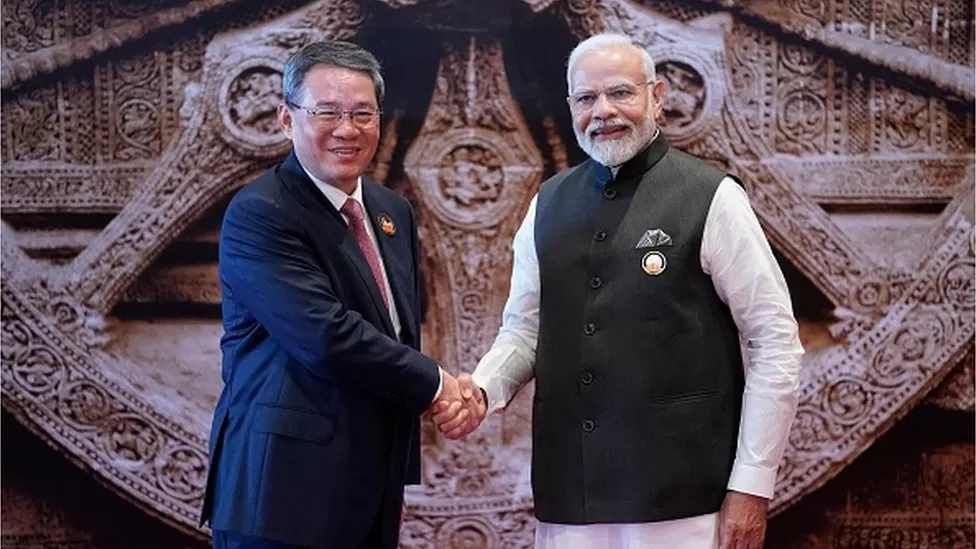 At the G20 summit in India on Sunday, the world's biggest economies adopted the joint declaration without dissent.
It said the statement reflected its views and showed the G20 was working together to address global challenges.
Beijing has commented on the declaration for the first time.
Other countries, including the UK and the US, have praised the joint statement, which avoids condemning Russia, a key strategic ally of China. It has also been hailed as a "milestone" by Russia. Nevertheless, Ukraine, which was not represented at the summit, expressed its disappointment, calling the declaration "nothing to be proud of". Premier Li Qiang led China's delegation to the summit after President Xi Jinping skipped it. A border dispute between China and India led to a clash three years ago that killed 20 Indian and four Chinese soldiers.
Chinese Foreign Ministry spokesperson Mao Ning said that China has always supported the G20 and believes that its members should "stand in solidarity and cooperate on global issues".