China is huge for chip designer Arm. That's a risk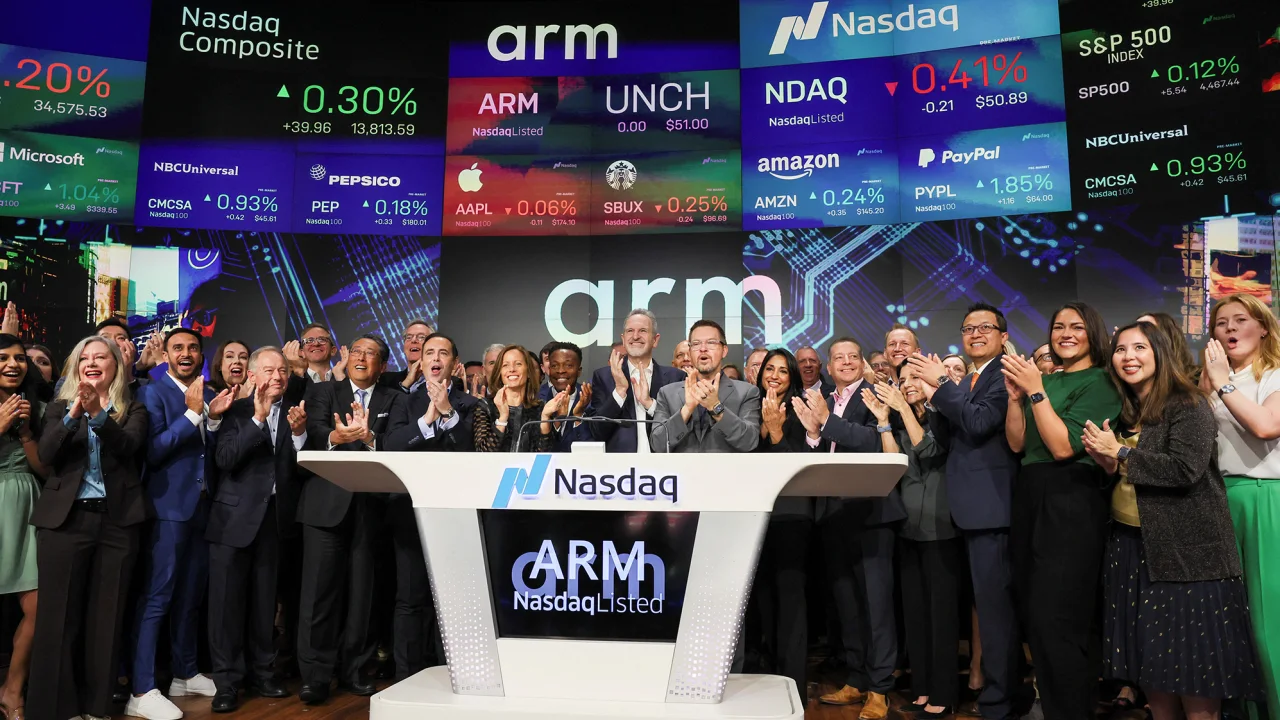 As British chip designer Arm prepares to raise $5 billion in an initial public offering (IPO) on Thursday, its China business has come under scrutiny.
At a time when Washington and Beijing are tense over chip technology, the SoftBank-owned firm warned investors about the risks associated with its exposure to China in its IPO prospectus.
Its regulatory filing last month revealed that a quarter of its sales come from China, through an unusual relationship with an entity that it does not control.
"Arm China is our single largest customer and operates independently of us," the company said in its prospectus. The operations of Arm China are neither under our control nor under the control of SoftBank Group."
According to Arm, based in Cambridge, the scale of its business in China makes it particularly vulnerable to economic and political risks, which might be aggravated by tensions between China and the US or UK.
A lower market valuation than SoftBank expected may be partly due to the company's long-standing vulnerability in this area.
A slowdown in China's economy as well as export control and national security issues contributed to Arm's slower growth in royalty revenues from China in its fiscal year to March. There was, however, an increase in total revenue from China during that period.
For Arm, royalties on chips developed using their products are hugely important. Royalties and licensing are the company's primary sources of income.