Chaotic game leaves Spurs with mountain of unexpected problems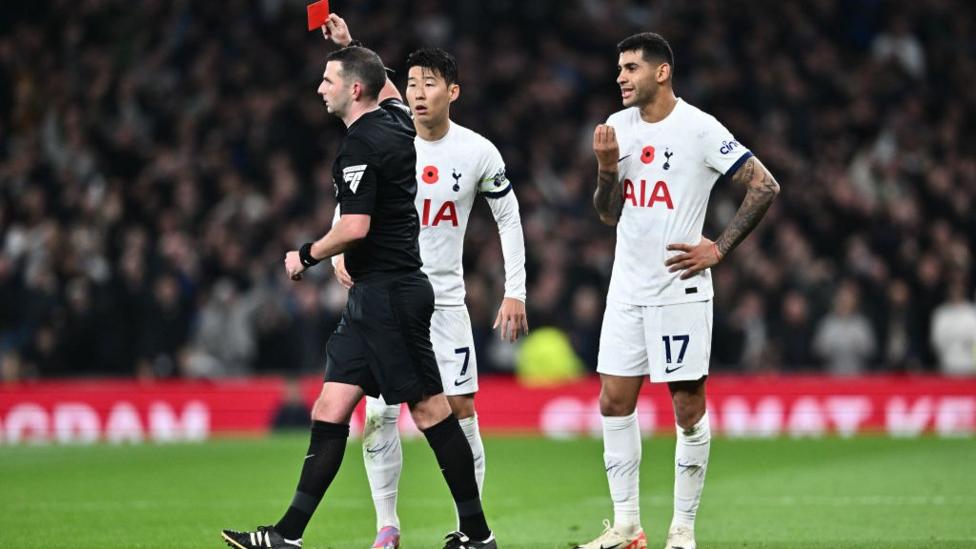 On an utterly chaotic night in north London, it is hard to imagine Theatreland's action matching the dramatic production his team staged alongside Chelsea.
In this crazy, controversial 4-1 loss, Tottenham fans who had viewed their superb start to the season as too good to be true had their worst fears realized.
It is impossible to accuse Spurs or Postecoglou of doing things half-heartedly. After this, no.
In one of the most mind-boggling Premier League games in recent memory, Spurs went seriously wrong for the first time this season.
Postecoglou's optimism and positivity buoyed Spurs fans, who knew victory would put them back on top of the table.
Rather, ill-discipline, red cards, injuries, and a painful loss piled around Postecoglou's feet like rubble. Since moving to Spurs from Celtic, the Australian has had a great start, but now he faces the biggest challenge of his career.
In a wild first half lasting nearly an hour, Spurs and Postecoglou have been left counting the costs of the Battle of the Bridge between these two sides in 2016.
Four goals were disallowed during that period, Tottenham defender Cristian Romero was sent off and given a penalty, and Micky van de Ven and James Maddison were injured.