ccidental photographer' wins lifetime achievement prize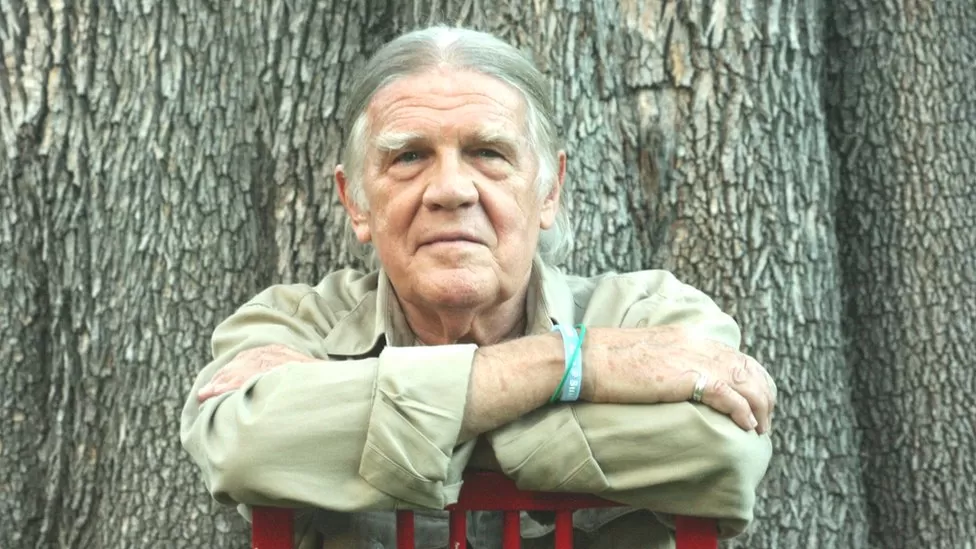 He has shot more than 250 album covers, was the official photographer at Woodstock, and appeared in Life Magazine. Henry Diltz, however, considers his career a lucky accident.
"I've never gone to photo school, I've never had a job, and I've never even considered it," he says.
"I've just been hanging out with all my musician friends, taking photos. It's been fun, adventurous."
Despite that (or perhaps because of it), he's responsible for some of the most iconic images of the 1960s and 70s: David Crosby holding a gun made from the US flag to his head; Joni Mitchell playing lap steel guitar in the middle of a field; The Eagles posing in Joshua Tree National Park high on peyote. When he wasn't behind the lens, Diltz often contributed backing vocals and banjo parts to the albums of some of rock's biggest names.
His ease with people like Neil Young, Debbie Harry, and Jimi Hendrix allowed him to capture them in private moments, lost in thought, or playing with their pets, and his work has an organic, unposed aesthetic that is impossible to recreate.
The 84-year-old will receive the Icon prize at the Abbey Road Music Photography Awards on Wednesday. Diltz walked us through some of his favorite images over Zoom from his Los Angeles home.