Cars, boilers and net zero key takeaways from Rishi Sunak speech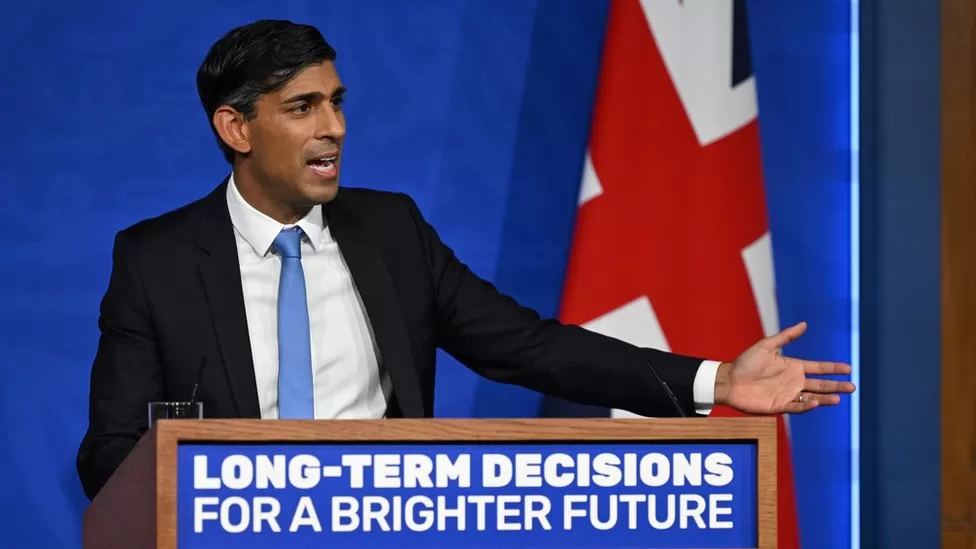 According to Rishi Sunak, the government has made some changes to its green commitments in a recent speech.
Among these are delaying a ban on the sale of new diesel and petrol cars, as well as promising not to move forward with proposals for car-pooling and meat taxes.
The prime minister, however, insisted he was committed to the goal of net zero carbon emissions by 2050 – that is, the goal of not adding any additional greenhouse gases to the atmosphere like carbon dioxide.
It will still be possible to buy new diesel and petrol vehicles until 2035, five years later than the previous plan that aimed to ban them by 2030.
Even after that, petrol and diesel cars can still be sold second-hand, as Germany, France, and Spain have taken the same approach.
As a result of the change, the prime minister noted that the "upfront cost is still high" when introducing electric vehicles to the market.
It should be up to you, the consumer, to make that choice, not the government.
However, he still expects the "vast majority" of cars sold by 2030 to be electric, "because costs are reducing, range is improving, and charging infrastructure is improving".