Canadian author accused of faking her own death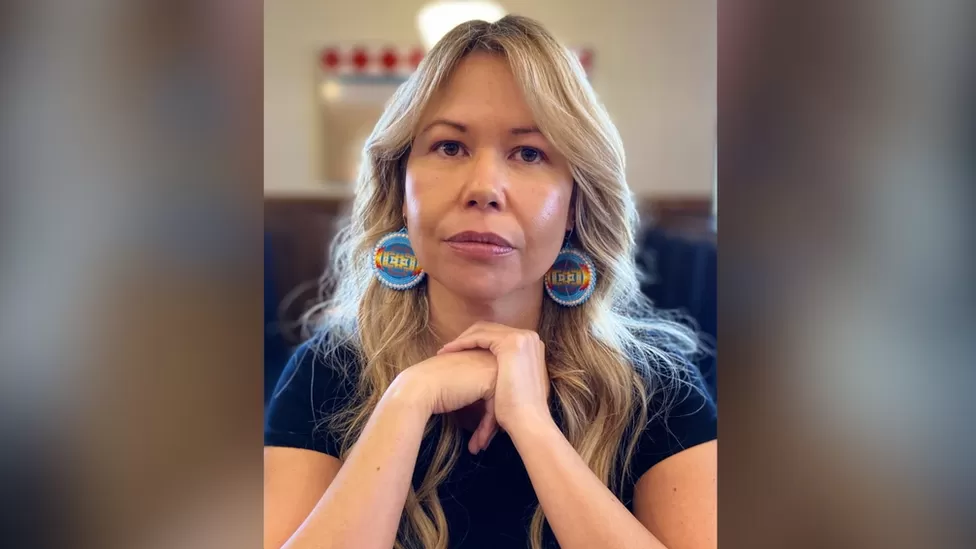 A prominent Canadian author has pleaded guilty to kidnapping and faking the death of her son.
During the summer of 2022, Dawn Walker, an indigenous woman from Saskatchewan, went missing, sparking a high-profile search.
Two weeks later, she was found with her son in Oregon, the US state.
Survivors of domestic violence have said Walker, 49, disappeared in order to escape.
Forging a passport, parental abduction, and identity fraud were among the nine charges that were filed against her later by police.
Her initial plea in the case was not guilty.
In a Saskatoon court on Thursday, Walker pleaded guilty to three charges: parental abduction in violation of a custody order, possession of a forged document, and forging a passport.
Lawyers and prosecutors have asked the judge for a 12-month conditional sentence, which means she would serve time in the community, followed by an 18-month probation period.
A final sentence must now be decided by Judge Brad Mitchell.
As of 24 July 2022, Saskatoon Police had reported Walker missing. According to officers, she was last seen on 22 July, two days prior.
Her Ford F-150 and some of her belongings were found in Chief White Park in Saskatchewan, fueling fears that Walker and her child had been injured.
Police announced on 5 August 2022 that Walker had been found safe more than 1,000 miles (1,600 kilometres) away in Oregon City, after a two-week search that included probing the South Saskatchewan River.
Through bank transactions, they tracked her purchases of gas, food, Netflix subscriptions, and Airbnb rentals.
Walker was arrested and charged with two counts of identity theft – one a felony, the other a misdemeanor.