Canada launches public inquiry into foreign interference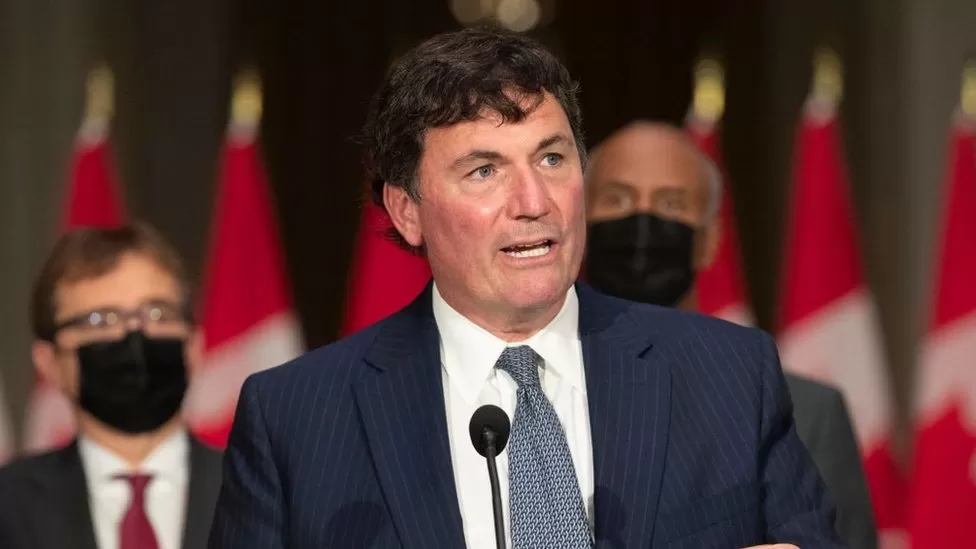 Canada's federal government has named an appellate court judge to lead an inquiry into foreign interference in the country's elections.
As China has been accused of meddling in Canadian politics, Justin Trudeau's Liberals have been under pressure to launch a full inquiry.
A number of foreign actors, including China, Russia, and others, will be investigated.
Relations between Canada and China have been strained by the claims.
Dominic LeBlanc, Minister of Public Safety, announced on Thursday that Marie-Josée Hogue, from the Quebec Court of Appeal, will lead the inquiry.
Ms Hogue will investigate potential interference not only from China, but also from Russia and other foreign and non-state actors. As part of her investigation, she will assess how the 2019 and 2021 elections will impact election integrity at the national and electoral levels.
LeBlanc said China is not the only foreign actor seeking to undermine Canada, which is why the scope has been broadened.
In the wake of accusations that he was biased against the Liberals, former Governor General David Johnston, who had been appointed to investigate election interference claims, resigned earlier this summer from his position. Thursday's announcement ends a months-long search for an official to lead a public inquiry.
In his resignation letter, he cited the "highly partisan atmosphere" surrounding his appointment.
Recent reports in Canadian media, mostly based on leaked intelligence, have detailed allegations of Chinese interference in the country's last two federal elections.
The Trudeau government has faced accusations that it ignored official warnings, although any meddling was not believed to have changed the outcome of either campaign.