Business: Subway is now charging extra for a cheese slice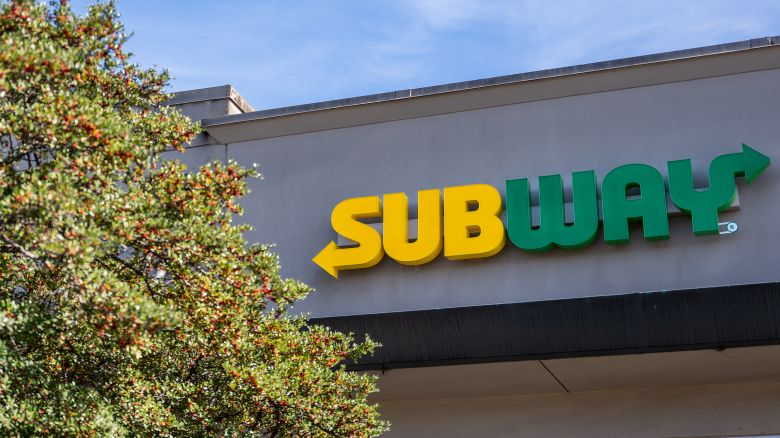 After revisions to its menu that analysts say are more about cost-cutting than just taste, Subway sandwiches in India will no longer come with a free cheese slice.
Subway is one of the largest franchised restaurant chains in India, with around 800 outlets. Instead of charging an extra 30 rupees ($0.40) for the cheese slice in most sandwiches, they're offering a free "cheezy" sauce.
Fast food chains in India are under pressure to cut costs while keeping customers happy due to rising ingredient prices, including dairy products.
Domino's (DMPZF) cheapest pizza is only 60 US cents in India, where its franchisee has publicly expressed concern over a 40% hike in cheese prices during the past financial year.
There have also been reports of Subway and McDonald's locations in India removing tomatoes from their menus due to quality concerns following a 450% price hike.
Nepal has been imported as a source of tomatoes to ease the shortage in India.
According to Everstone Group's Culinary Brands, which manages the supply chain for all 800 Subway outlets and is the master franchisee for around 200, the cheese sauce was "developed solely for qualitative reasons."
There is no doubt that the qualitative change isn't to everyone's liking.
One unimpressed customer, Sumit Arora, wrote on X, the social media platform formerly known as Twitter, that Subway has "replaced the cheese slice with liquid cheese blend.".
It costs 400 rupees per kilogram for the new cheese sauce at a Subway store in New Delhi, Reuters reported. Cheese slices typically cost around 700 rupees per kilogram on the market.
According to Culinary Brands' marketing head Mayur Hola, cheese slices can be added for a small fee.
As far as ingredient costs are concerned, we do not comment on that. We are simply upgrading our subs to make them better."
As food prices rise, the Indian central bank has raised its inflation forecast to 5.4% for the current fiscal year.