Business: Karachi Terminal outsourced to ADP for 15 years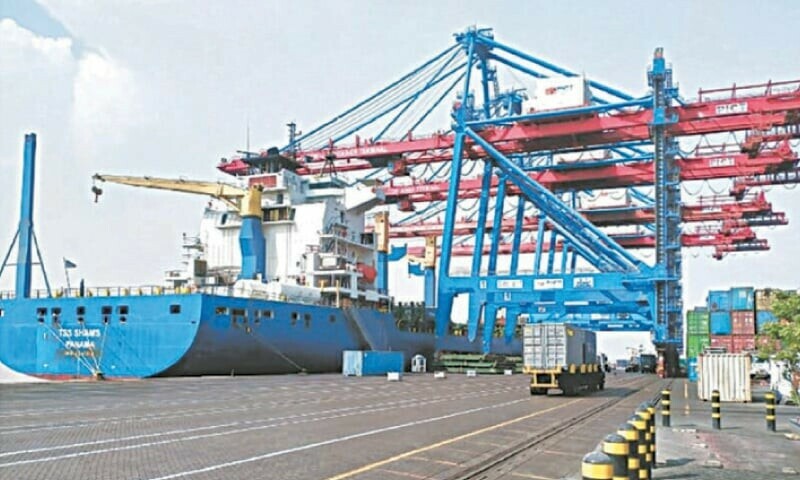 Late Wednesday night, the Cabinet Committee on Inter-Governmental Commercial Transactions (CCoIGCT) approved the 15-year outsourcing of the Bulk and General Terminal at Karachi Port, East Wharf, to Abu Dhabi Ports (ADP).
The meeting was chaired by Federal Minister of Finance and Revenue Ishaq Dar. It was attended by Minister of Maritime Affairs Syed Faisal Ali Subzwari, Minister of Commerce Syed Naveed Qamar, Minister of Power Khurram Dastgir Khan, SAPMs Tariq Bajwa and Tariq Mehmood Pahsa, Secretary of Maritime Affairs, Secretary of Law and Justice, Chairman of KPT and his team, as well as other senior officers.
For the development of the bulk and general cargo terminal, the CCoIGCT reviewed the recommendations of the negotiations committee that met in two sessions on August 8.
Under the conditions that the concessioner will pay $25 million non-refundable/non-adjustable upfront as goodwill, the committee approved the recommendations of the negotiating committee.
A further $25m will be paid upfront by the UAE government-owned firm over the next seven years, with $3m per annum for the first five years and $5m for the next two years.
Development work will begin in September by the concessioner to modernize the terminal. Additionally, all liabilities related to the Karachi Dock Labour Board will be handled by ADP.
To the federal cabinet, the committee recommended approval of the amended commercial agreement.