Business: Agreement on ML-1 project with Beijing likely in October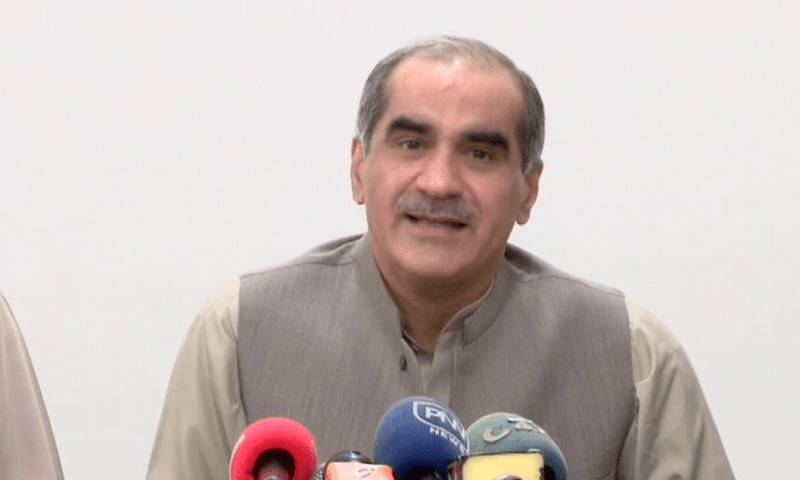 According to Saad Rafique, an agreement on the ML-1 project with Beijing is likely to be reached in October
Khawaja Saad Rafique, the aviation minister, announced Wednesday that the federal government has approved the National Aviation Policy 2023 to revive the national carrier.
According to the minister, under this new policy "all missing aspects will be covered, and private investors will be encouraged" to invest.
As the aviation sector was working with limited resources, attracting international companies was not possible without privatization or public-private partnerships. Over the past 15 years, the Islamabad airport has been outsourced through international competitive bidding, but no employees have lost their jobs.
As of now, 25 applications have been received for outsourcing the Islamabad airport by the Civil Aviation Authority (CAA). Over 12 airlines have been allowed to operate in Pakistan, according to the aviation minister.
Earlier, the cabinet approved major amendments to the aviation policy. In the revised policy, major revisions were proposed in the areas of safety, security, and regulatory oversight, air traffic rights, guidelines for air service operators, aviation infrastructure development, and allied service provider guidelines.
CAA policy encourages the development of certified aircraft simulator infrastructure in Pakistan and inspects and certifies simulators for flight crew training and development.
For the setup of the simulator, the CAA will provide land at rationalized rates. Foreign direct investment shall be permitted at 100 percent, but a joint venture with a local business entity would be preferred.
As per the amended aviation policy, foreign registered private aircraft may operate within Pakistan for non-commercial purposes.
We will pay particular attention to safety oversight inspectors, air traffic controllers, flight crew training and licensing, language proficiency enhancement for pilots and controllers, aerodrome certification, dangerous goods regulations, containing airworthiness, threat and error management (TEM), and human factors.
According to the statement, a national safety plan was developed in line with global practices, while the Aircraft Accident Investigation Board (AAIB) would investigate accidents involving civil aircraft in Pakistan. Upon authorisation by the Ministry of Aviation, an aircraft registered in Pakistan may also be investigated by AAIB if it encounters an incident or accident outside the country.