Business: Amazon Fresh grocery chain has struggled.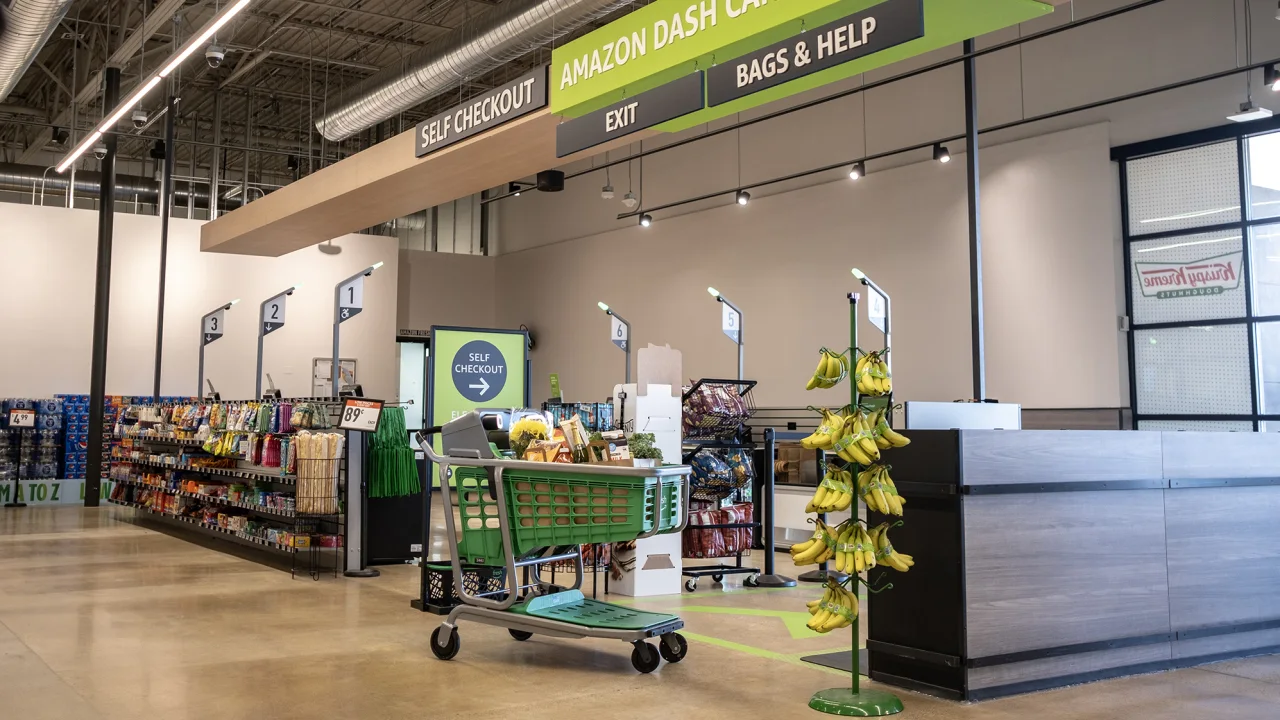 There has been a struggle for Amazon Fresh grocery stores to get shoppers to buy groceries – and workers have recently been laid off – but the company is betting on a new strategy and redesigned stores to overcome the problems.
Two Amazon Fresh stores in suburban Chicago will be expanded with hundreds of new name brands, more quick meal options like sandwiches and ready-made dinners, smart shopping carts that allow customers to scan groceries as they shop and check out without waiting in line, and Krispy Kreme doughnut shops.
In an attempt to broaden its customer base, Amazon will also offer online grocery delivery to shoppers who are not Amazon Prime members. The initial rollout will take place in 12 metro areas, including Boston, Denver, and Austin.
The changes are Amazon's latest attempts to grow its grocery business, despite setbacks.
Neil Saunders, an analyst at GlobalData Retail, said in a note to clients Wednesday that Amazon has fallen short of its grocery ambitions. Due to the size and scale of the [grocery] sector, coupled with the regularity of purchases, the prize is worthwhile, even if it is somewhat elusive."
Amazon Fresh opened its first store in 2020 and now has more than 40 across the country.
Its smaller Amazon Go stores have limited offerings, since Whole Foods targets a wealthier clientele. In contrast, Amazon Fresh grocery stores are aimed at lower- and middle-income consumers and function like full-size stores.
A major expansion of Amazon Fresh stores has been paused by the company.
The company is experimenting with a format in those stores to see what resonates with customers, Amazon CEO Andy Jassy said in February. Over the last year or so, we have decided that we won't expand the Fresh stores until we have that equation in place.