Bradley Cooper becomes 'role model' for Brad Pitt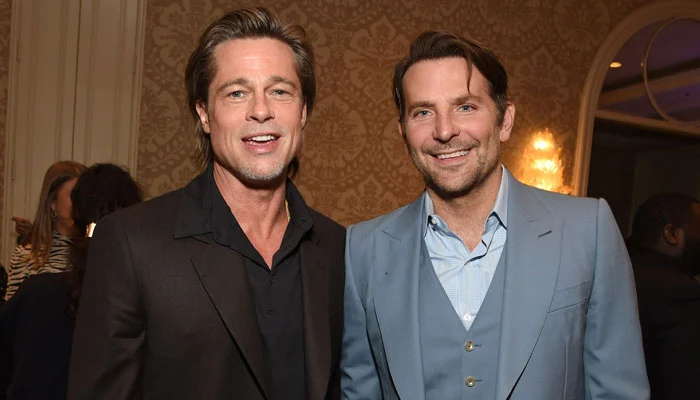 Despite his own struggles with drug and alcohol abuse, Bradley Cooper became a role model for Hollywood hunk Brad Pitt.
A Star Is Born actor Bradley Cooper recently revealed that he has been sober for 19 years on Running Wild with Bear Grylls: The Challenge, admitting that he is extremely lucky.
Will Arnett's wakeup call helped Cooper change his life after he struggled with substance abuse in his 20s.
Cooper said in a previous interview, "Will took the risk of having that hard conversation with me, and that put me on a path of deciding to change my life.".
Cooper became a source of inspiration for many in Hollywood, including the Fight Club star, an insider told Life & Styles.
According to the source, Bradley Cooper "just doesn't brag" about being a role model for many in the industry.
Pitt gushed over Cooper after Once Upon a Time in Hollywood won the National Board of Review Award for Best Supporting Actor.
"Bradley just put his daughter to bed and hurried over here to do this," Pitt said, referring to the ceremony's presenter.
Pitt gushed about him as a sweetheart. Since I got sober because of this guy, every day has been better."
After separating from wife Angelina Jolie, Pitt suffered from alcohol abuse and spent a year and a half in Alcoholics Anonymous.
According to GQ in 2017, he drank too much and decided to get sober. There's just a problem here, and frankly, I'd drink a Russian's own vodka under the table."