Brad Pitt unveils shocking details about Angelina Jolie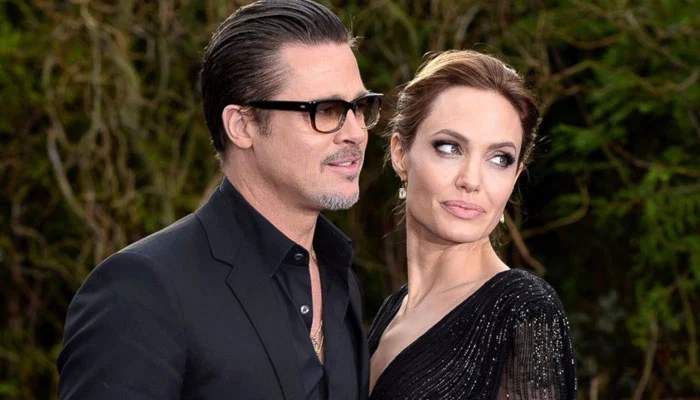 Brad Pitt has unveiled an email exchange between his ex-wife Angelina Jolie and Russian vodka baron Yuri Shefler, which sheds light on their close friendship.
As a result of this email, the Maleficent star was exposed for his close relationship with Shefler amid accusations that they conspired against the Fight Club alum.
He invited the star to his Scottish castle located on the Tulchan estate in the Speyside region of Scotland, according to the email.
Pitt's legal team revealed the evidence in court documents filed recently, according to Daily Mail. The evidence dates back to May 25, 2022.
In October 2021, Shefler expressed his satisfaction with the $8.5 million business deal that saw Jolie sell her half of Chateau Miraval to him.
As part of the ongoing legal dispute, Pitt immediately sued Jolie for breach of contract and accused Shefler's company of attempting a "hostile takeover" of the wine business.
In Shefler's email, he stated, "I am writing to thank you for the deal we have negotiated. Even though Mr. Pitt has attempted to sabotage and avoid signing the shareholders agreement, I am happy with the deal."
Although I am hopeful that we will eventually become trustworthy partners and enjoy mutual business, the letter added. "If you need assistance from me at any time, please do not hesitate to contact me at [number redacted]."
"I remain open to you and your children visiting my Tulchan estate in Scotland at any time." concluded the letter. Warmest regards."