Biden tours 'overwhelming' Hawaii wildfire damage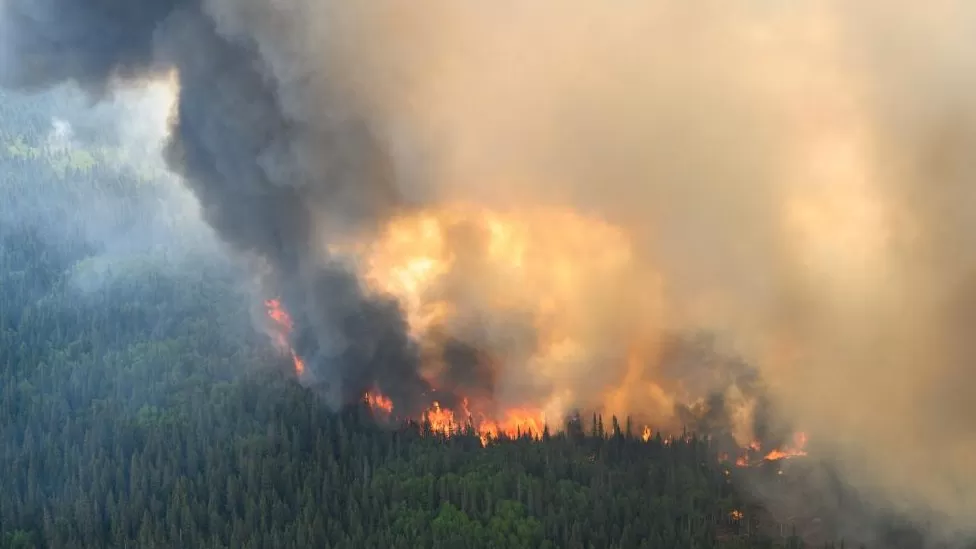 After his administration's response to Hawaii's worst natural disaster, Joe Biden toured the damage caused by wildfires in the state.
It was 13 days after the deadliest US wildfire in over a century when he arrived on Maui, telling survivors "the nation grieves with you".
As Mr. Biden and First Lady Jill Biden toured the charred ruins of Lahaina, they met first responders.
There have been at least 114 deaths and 850 people are still missing.
Many of the victims may be children, according to Hawaii's governor.
For as long as it takes, we're with you," said Mr Biden, who spoke for about 10 minutes amid the rubble. You will have the support of the entire country."
In his words, "The country grieves with you, stands with you, and will do everything in its power to help you recover."
In addition to taking an aerial tour, Mr Biden described the devastation caused by the wildfires as "overwhelming".
Hawaiians have complained that aid has been inadequate and poorly organized under the president and the federal agencies he oversees. While on a Delaware beach on 13 August, Biden angered some Hawaiians by saying: "No comment" about the rising death toll.
Mr Biden's trip to the disaster zone was delayed to avoid interfering with recovery efforts, according to the White House.
A major disaster declaration was issued by the president on 10 August to expedite federal funding and assistance.
Over 1,000 federal responders are now on the ground in Hawaii, according to the Federal Emergency Management Agency.
There has also been criticism of local officials. Last week, Maui's emergency management chief resigned after the agency faced backlash for failing to activate its alarm system.
Maui County Mayor Richard Bissen said earlier on Monday that 27 of the deceased had been identified and 11 families had been notified.