Biden says US will defend the Philippines if China attacks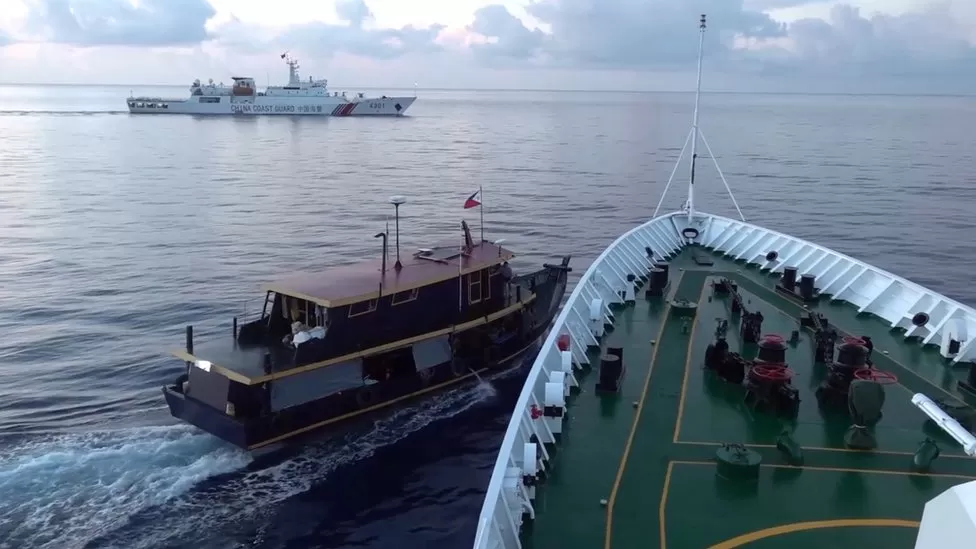 Biden has warned China that the US will defend the Philippines if attacked in the disputed South China Sea.
There have been two collisions in the contested waters between Filipino and Chinese vessels in recent days.
The vice president reaffirmed his "ironclad" commitment to the Philippines' defense.
The Philippines has contested Chinese claims to the sea, cutting floating barriers and inviting the media to film what it calls Beijing's dangerous maneuvers.
Biden's statement on Wednesday was his strongest on the South China Sea since tensions between Beijing and Manila escalated.
He stated, "I want to be clear – I want to be very clear: There is an ironclad commitment on the part of the United States to the Philippines. There is an ironclad defence agreement on the part of the United States to the Philippines."
In 1951, the US and the Philippines, its former colony, signed the Mutual Defense Treaty, which binds them to defend each other.
According to him, "any attack on Filipino aircraft, vessels, or armed forces will trigger our Mutual Defense Treaty with the Philippines," as he welcomed Australian Prime Minister Anthony Albanese to the White House on Wednesday.
Mao Ning, a spokesperson for the Chinese foreign ministry, said the US had no right to intervene in China-Philippines disputes.
According to her, if the US defends the Philippines, it must not harm China's sovereignty and maritime interests in the South China Sea.
Filipino boats were en route to reinforce Manila's claims at the Second Thomas Shoal by boarding a crumbling navy warship.
Gilberto Teodoro Jr, the Philippines' defence minister, claimed Chinese boats deliberately struck Philippine vessels, accusing China of "distorting the story to suit its own purposes".