Beyoncé drops major hint she's pregnant with baby no. 4.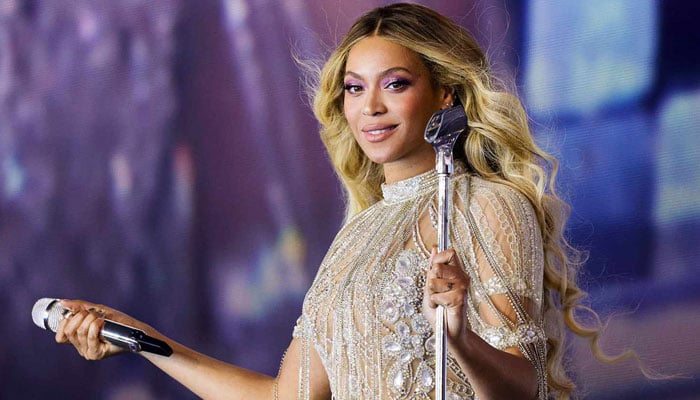 Beyoncé gives major hint to her fans she is pregnant with her fourth baby as fans anticipate a recreation of her iconic 2011 MTV Video Music Awards moment.
The Beautiful Liar hitmaker seemed to be alluding at her pregnancy while performing on-stage during her ongoing Renaissance World Tour.
Rumours of her pregnancy began speculating after a fan dropped a video of the singer on TikTok in which she could be seen covering her stomach with a black hand fan while dancing.
Donning a sparkly golden body-fitted mini-dress, featuring long sleeves and a high neckline, Beyoncé bump was slightly visible which caught the attention of eagle eyed fans.
Sharing the video, the fan captioned it, "Beyoncé is pregnant."
Some still of the performance were also shared on X (formerly Twitter) with one fan asking, "@beyonce are you pregnant ??"
She was sitting down during one of her performances, so I knew she was pregnant before that bump." wrote another fan in the comment section.
In an apparent reference to her viral 2011 VMA moment when she announced she was expecting her first child, now 11-year-old daughter Blue Ivy, she added, "same as in her first pregnancy.". 
Social media users, however, were far from impressed by the speculation, calling out the people spreading rumours, noting that women undergo many changes after 40.