Ben Shelton aiming to shock Novak Djokovic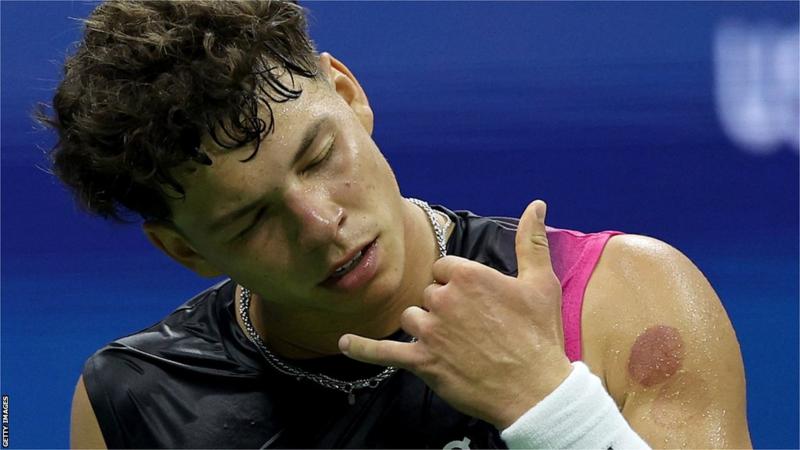 The US Open 2023 will be Ben Shelton's chance to shock Novak Djokovic
It was the first time Shelton had travelled outside the United States when he reached the quarterfinals of the Australian Open in January.
After going one step further at the US Open, Shelton is now increasing his global reputation on home soil.
He wowed the Atlanta crowd with serve speeds of 150mph, demonstrative celebrations, and an infectious smile on his way to the semi-finals.
Jeff Tarango, an American former player, said, "He is electric, no doubt about it. But he is still very raw."
He's an important part of America's future – there is no doubt he will be one of the top 10 players in the world. He's moving on to great things."
His success can be attributed to being "dialed in" – hence his picking up a phone celebration when he beat Frances Tiafoe in the quarterfinals.
Among the greatest players of all time, Novak Djokovic is waiting at the end of the line on Friday.
A host of young pretenders have been beaten by the 36-year-old Serb over recent years as he aims to equal Margaret Court's record of 24 Grand Slam singles titles.
Djokovic could face problems from 47th-ranked Shelton, who clocked a tournament-high 149mph in his fourth-round win over Tommy Paul.