Asian semiconductor stocks surge after Nvidia posts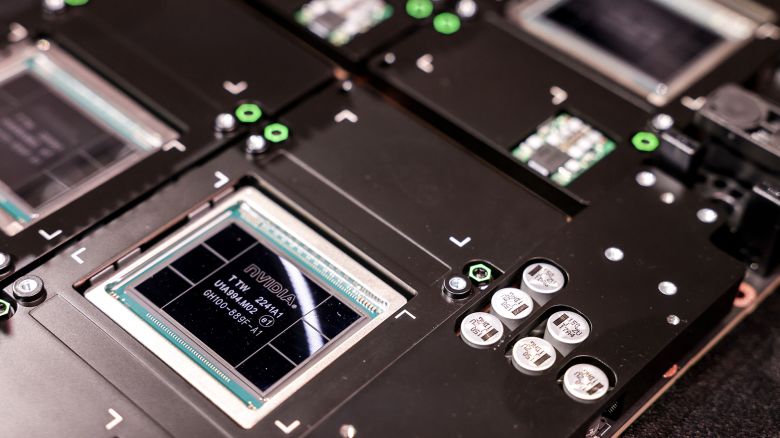 Nvidia's stellar second-quarter results boost Asian semiconductor stocks. There was an increase of 1.81% in Taiwan Semiconductor Manufacturing's shares.
There was also a rise in South Korean semiconductor stocks, with Samsung Electronics up as much as 2.24% and SK Hynix up as much as 6.29%.
Chipmaker Nvidia beat expectations for its second quarter and issued optimistic guidance for the current quarter, leading semiconductor-related stocks in Asia to surge.
In particular, Nvidia's performance was driven by its data center business, which includes the A100 and H100 AI chips needed to build and run chatbot applications.
Taiwan Semiconductor Manufacturing Corp, which manufactures all of Nvidia's advanced AI chips, rose 2.17% on Thursday, while Samsung Electronics gained 1.64%.
According to Morgan Stanley analysts, TSMC will generate 6% of its revenue in 2023 from AI-related semiconductors.
Additionally, the team expects Nvidia to see a 50% compounded annual growth rate in the segment for the next five years, adding that the company's outlook "can be a catalyst for TSMC's share price."
Stocks in the broader semiconductor sector rose as well, with South Korean memory chipmaker SK Hynix rising as much as 6%. After paring its gains, the stock still ended higher by 4.22%.
Chinese semiconductor stocks were up on Thursday, despite reports in June that the U.S. was considering export restrictions on Nvidia's chips. Hua Hong Semiconductor gained 2.86%, while SMIC gained 4%.