Apple to bridge message divide but keeps green bubbles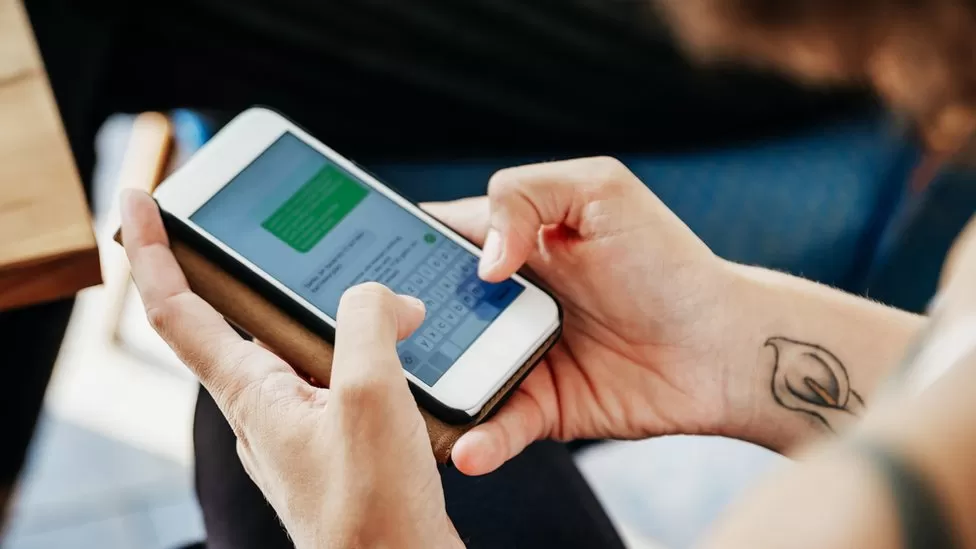 Apple to bridge message divide but keeps green bubbles.
It seems that the era of green and blue message bubbles on iPhones is coming to an end.
The blue bubbles are currently only visible on iMessages from iPhones.
The company says it will support a new messaging standard that will make it easier for users to send texts between phones.
Messages from Android phones will still appear as green bubbles, suggesting that those who want the bubble divide to burst may have a long wait.
From 2024, Apple will support the Rich Communication Services (RCS) messaging standard on iPhones and iOS devices.
Messages can be exchanged more easily between phones that use different operating systems thanks to RCS.
First reported by 9to5Mac, the move marked Apple's biggest shift yet.
As part of a software release later next year, Apple will support the messaging standard.
A spokesperson for Apple told the tech publication that RCS would be a better option for users looking to message rival phones than SMS or MMS.
According to the spokesperson, "iMessage will continue to be Apple's best and most secure messaging service."
RCS has been a top competitor for Apple, which develops the Android phone operating system.
Through its "get the message" campaign, it has stressed the fact that SMS and MMS messages are not protected by end-to-end encryption, besides causing frustration for some users.
It is also possible that Apple's adoption of RCS was influenced by recent EU rules regarding digital platforms.
The European Commission has urged Apple to make its iMessage service a core service that is interoperable with rivals like WhatsApp.
Apple's announcement comes days after phone maker Nothing launched an iMessage service for its latest smartphones.