America's T20 franchise Major League Cricket wants to sign up big players from England's men's cricket team for future editions.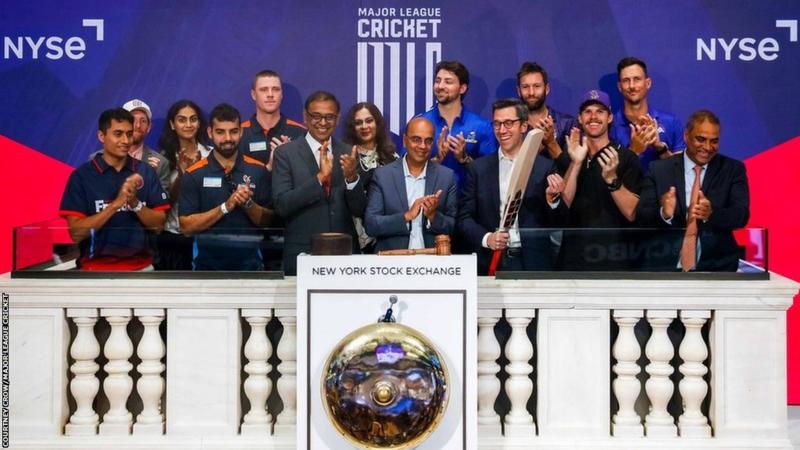 The founders of Major League Cricket dismiss claims it poses a threat to English cricket as "shortsighted" as it seeks to sign up England's best players.
Two England World Cup winners, Liam Plunkett and Jason Roy, will take part in the first T20 franchise tournament in the United States starting on Thursday (Friday 01:30 BST).
The demand for American professional sports is for the best in the world. That's what MLC co-founder Vijay Srinivasan told BBC Sport.
"They demand the best talent. England is fortunate to have players such as Ben Stokes, Jonny Bairstow, and Harry Brook."
In order to play in MLC, where he could possibly earn £150,000 for the tournament between 13-31 July, Roy has canceled his incremental white-ball deal with ECB, worth £60,000-£70,000.
While the 32-year-old had previously stated his "priority is England" with the 50-over World Cup in October, the lucrative franchise T20 tournament, which runs parallel to the English summer, is seen as a threat to the English team.
According to Srinivasan, that notion is "a little bit short-sighted" and MLC "is not looking to step on anyone's toes".
"We want the best in the world to come here, and we want it to be done in a way that makes sense for the player, makes sense for his or her national team obligations.".
In order to get the best players, we need to find a window in the global cricket calendar that makes sense.
As a result of MLC, the sport in the US is getting a lot of mainstream attention, and this is beneficial for the global cricket industry."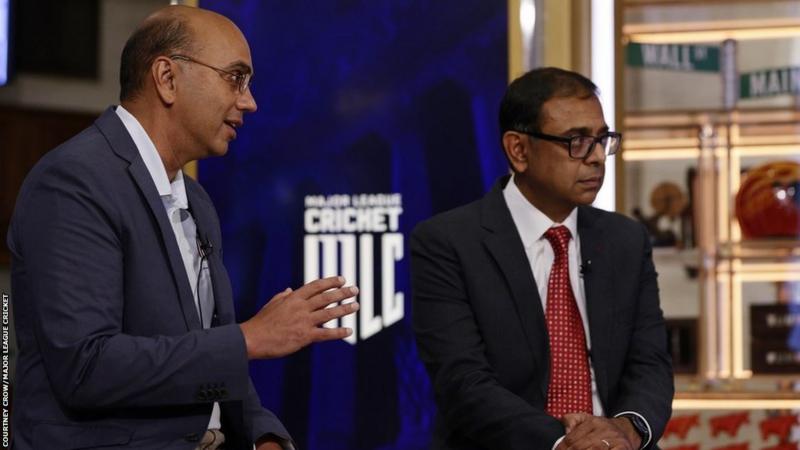 As co-hosts with the West Indies, the US men's national team will participate in the 2024 T20 World Cup, the first major ICC tournament they've qualified for since 2004's Champions Trophy.
As an associate member of the International Cricket Council, USA Cricket only receives a fraction of the budget full ICC members receive, and Srinivasan believes MCL's substantial investment will boost cricket in the country.
Two grounds will host this year's MLC – in Texas and North Carolina – but the six franchises are committed to building new stadiums, while the tournament itself will highlight homegrown talent.
"We identified that cricket in the US cannot succeed without a strong cricket team," said Srinivasan.
It's not about putting on a tournament, then coming back 12 months later and doing it again. Something more is needed.
We aren't building these stadiums just so the US men's, women's, and U19 teams can play against the best teams in the world once a year.
The US needs to have a competitive national team. That's why we want to make sure the US can compete with the rest of the world when the ICC T20 World Cup comes to the US next year."
Cricket is going through a big change, but for us, the MLC is a platform for all things US cricket. It's not just a stand-alone thing. There are a lot of legs to the stool."