After England's historic Euros win last year Lotte Wubben-Moy's is preparing for the World Cup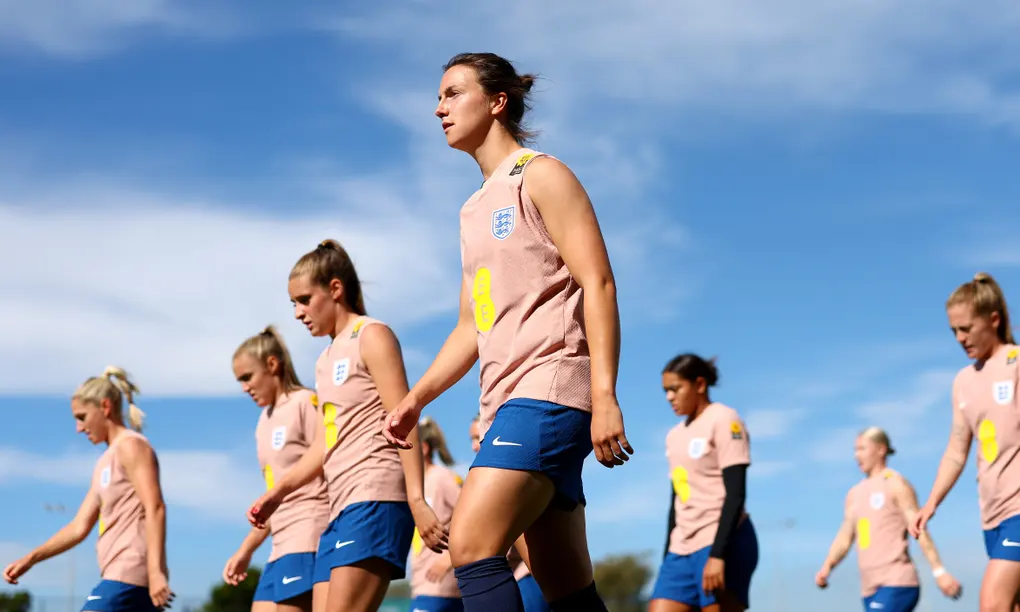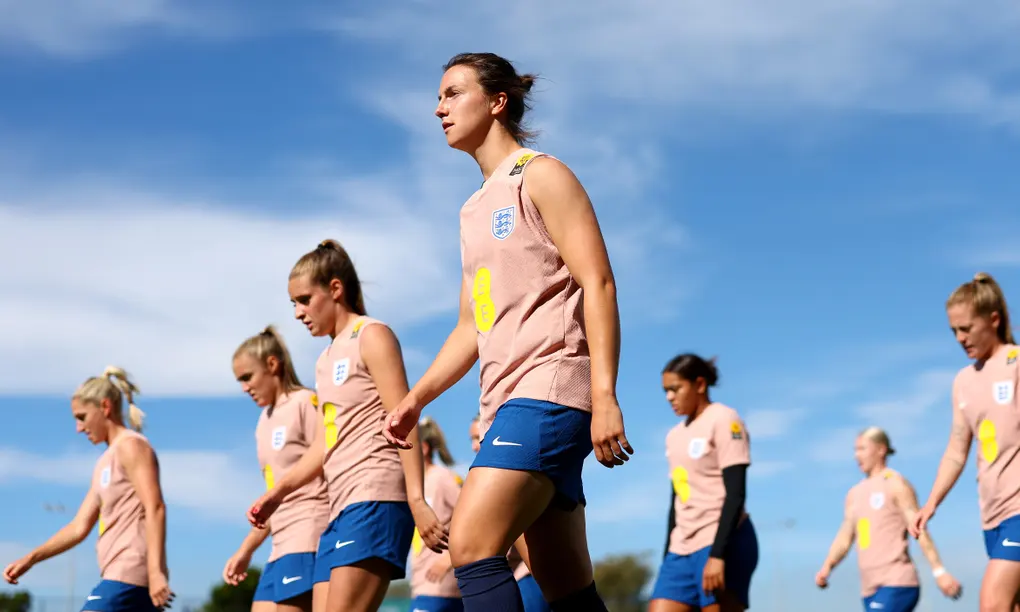 After England's historic Euros win last year, Lotte Wubben-Moy's journey to the World Cup has not been easy. Several Arsenal players were omitted from the squad for October's friendlies with the USA and Czech Republic, with Sarina Wiegman citing the issue of playing time at club level for many players left out. However, Wubben-Moy was called up to replace the injured Leah Williamson.
Following November's fixtures and February's Arnold Clark Cup, she was dropped for the Finalissima against Brazil in April, only to reappear after Millie Bright's injury.
The ride at Arsenal has not been smoother, with injuries hitting them and making the end of the season very busy and emotionally charged for Wubben-Moy.
She says that those ups and downs fuel you even more and should contribute to your success in the tournament. A person who has been part of this tournament knows just how high the highs are and how low the lows are, and to get through to the end, you need to be able to weather adversity.
"Everything I've been through this year, as well as what my teammates have been through, has only helped me. Having gone through highs and lows like that, which not everyone can go through, I still feel privileged to be able to weather the storms. When you view it from that perspective, you can only benefit."
Character is built through it. "Injuries, selection, or lack thereof, are part of top-level performance sport, and everyone in this room has experienced something similar on their journey, whether they like it or not."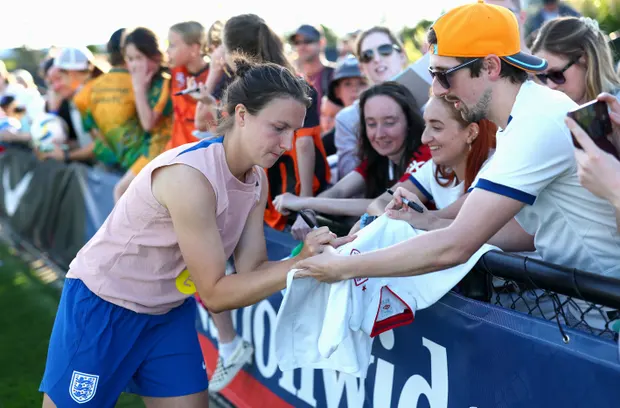 The same as at the start of the season with Arsenal, Wubben-Moy is awaiting her turn with England. While Williamson is out with an ACL injury and Bright is returning from a knee injury, Wubben-Moy has remained on the bench.
Four of England's six matches this year have seen her as a substitute, playing nine minutes in the 6-1 loss to Belgium and 27 minutes in the 2-1 win to Italy. In addition to Williamson, Bright, or Alex Greenwood – Wiegman's preferred centre-back options – Esme Morgan and Jess Carter started.
Wubben-Moy has the ability to step up when needed, but he doesn't have personal targets in terms of the amount of time he spends on the field. I'm not naive to the fact that the minutes I've played this year with England haven't been huge, so I'm focusing on enjoying this tournament, getting the most out of it, and giving it my all.
"I have talked a lot about being consistent and being the best person I can be for my teammates, whether on or off the field. It's definitely something I aim for, regardless of whether I get minutes in the tournament."
Having earned the WSL golden boot with Aston Villa and the No 9 shirt for England, Rachel Daly, the starting left-back at the Euros, there is even more upheaval at the back. Are they building more defensive connections in the pre-tournament camps? Back in England, we had the send-off game [against Portugal] and everyone has been very open about the fact that that game was about building connections, and we will continue to build upon that," says Wubben-Moy.
"Playing a friendly game like that is the best practice. We will have another opportunity to build those connections on Friday, behind closed doors. These two days [on the Sunshine Coast] have been about getting back into the game, so it hasn't necessarily been focused, but the classroom is also our oyster. As we've done after the Portugal game, we're able to sit in there and go through clips, and defensively the buildup is pretty straightforward."
Preparations for the World Cup and Euros are different because you have to step up a gear. According to Wubben-Moy, "the focus, the desire, and the intensity have all increased," which is what I would expect.
"We just won the Euros, and we don't want to settle for that. The question is: 'What's next?' How much further can we push? ' I don't think this team knows how far we can go and that's quite a nice place to be in because in that sense you can dream and always be excited about what's next."