American fugitive who faked his own death faces charge in UK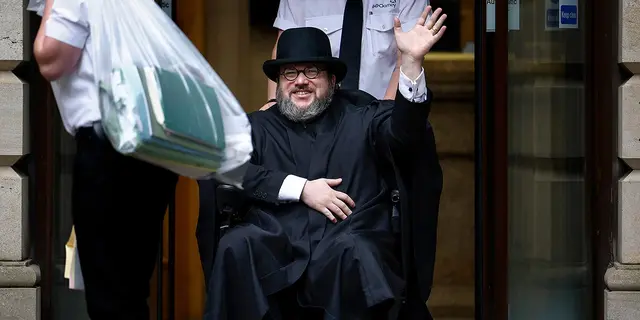 An American fugitive faked his own death in 2020 and moved to Scotland to avoid a 2008 rape charge, according to global authorities.
In the latest development, a British judge has ruled that the "manipulative" 35-year-old fugitive, who goes by aliases including Nicholas Alahverdian and Nicholas Rossi, can be extradited to the United States.
"I conclude that he is both dishonest and deceitful as well as evasive and manipulative," Edinburgh Sheriff Court Judge Norman McFadyen said Wednesday. "These unfortunate aspects of his character have undoubtedly complicated and extended what should be a straightforward case."
According to a press release from Utah County Attorney David Leavitt, Alahverdian is suspected of raping his former girlfriend in Orem in 2008.
The United Kingdom arrested Alahverdian while treating him for COVID-19 in a Glasgow hospital in December 2021. Authorities said they provided photographs, DNA and fingerprints from the 2008 rape to Interpol in order to tie Alahverdian to the crime. Police were also able to confirm his identity thanks to his tattoos.
He claimed authorities framed him by tattooing him and collecting his fingerprints while he was in a coma.
After acting out at Glasgow's Queen Elizabeth University Hospital on July 5, 2022, Scottish authorities arrested Alahverdian again for allegedly obstructing justice.
According to a July 2022 press release from Leavitt's office, an official at the hospital reported that Alahverdian had "shouted, sworn, lunged, and pursued" them.
According to reports, Alahverdian disputed prosecutors' allegation that he spoke both English and Irish. According to Leavitt's office, he also faked seizures at Glasgow Hospital.