Amazon's stock surges as Q2 earnings show profit and sales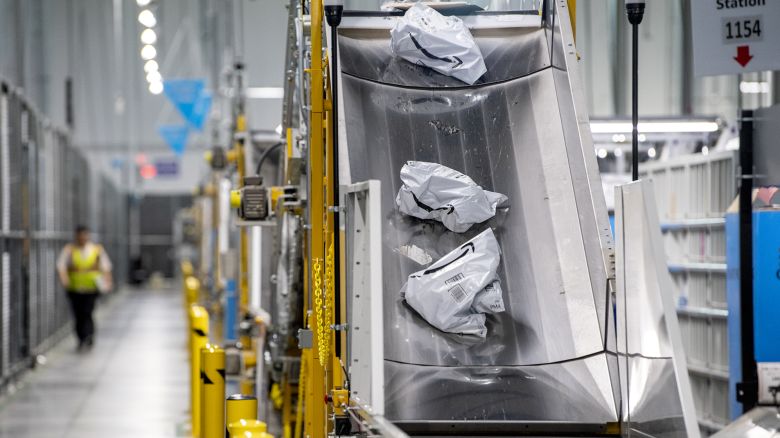 In the second quarter, Amazon (AMZN) grew its profit by a huge margin thanks to strong demand for its wide range of products, including fast delivery for Prime deals and ads.
There was an increase of 11% in sales to $134.4 billion. The amount increased from $121.2 billion in the second quarter of 2022. Analysts had predicted revenue of $131.4 billion.
After-hours trading saw the stock rise nearly 10%. This year, Amazon has risen 52%, one of a handful of tech stocks that have helped drive the market higher.
Compared to this quarter last year, the company's profit rose sharply. The company's second quarter net income was $6.7 billion, compared to a loss of $2 billion in the second quarter of 2022. The company exceeded Refinitiv analyst expectations of $3.592 billion in earnings.
Cloud and retail market investors were closely watching customer spending.
CEO Andy Jassy said in a statement that the company was able to reduce shipping costs and time.
Amazon Web Services has also long been a cash cow for the company. Cloud users worried about the economy's health, which slowed growth in that segment last quarter. The AWS sales increased by 12% this quarter, a small decline from the previous quarter.
According to Jassy, "a slew of generative AI releases" has enabled its cloud business to remain a leader, competing with Google (GOOG) and Microsoft (MSFT). In addition, Jassy said that AWS growth has stabilized.
AWS is optimistic about its future, experimenting with e-commerce shopping experiences as well as a big bet on artificial intelligence. In order to summarize customer feedback about the site's products, it's working on using artificial intelligence.
The demand for Amazon's advertising services continues to be strong, according to Jassy. In its ad business, the company generated $10.7 billion in revenue, a 22% increase.
In the statement, Jassy said, "We've continued to lower our costs to serve in our fulfillment network, and we've also provided Prime customers with the fastest delivery speeds we've ever seen."