All missing Titanic sub passengers declared dead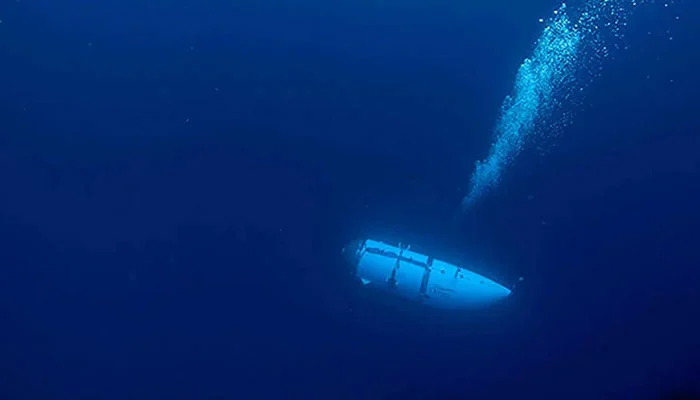 CNN reported Thursday that OceanGate, which owns the Titan submersible, has lost all of its passengers. 
CNN reported OceanGate as saying, "We grieve the loss of life.".
Our CEO Stockton Rush, Shahzada Dawood and his son Suleman Dawood, Hamish Harding, and Paul-Henri Nargeolet have sadly passed away," OceanGate said in a statement.
They were true explorers, with a spirit of adventure and a deep passion for exploring and protecting the world's oceans, it said. During this tragic time, our hearts go out to these five souls and their families. We mourn their loss and their joy."
As a result of the loss, OceanGate's dedicated employees are exhausted and grieving deeply. The entire OceanGate family is deeply thankful for the countless men and women from multiple organisations of the international community who expedited wide-ranging resources and have worked so very hard on this mission.
In support of our crew and their families, they have worked tirelessly for days and nights to find these five explorers.
There is a great deal of sadness for the entire community of explorers, as well as for the families of those who have lost their lives at sea.
During this most painful time, we respectfully request that the privacy of these families be respected."
The US Coast Guard official said search crews discovered "five different major pieces of debris" from the Titan submersible on Thursday.
He said the nose cone was the first piece found outside the pressure hull. An end bell of the pressure hull was found in a debris field.
Approximately seven hours after Titan began its descent on Sunday morning, it resurfaced.
Less than two hours into its trip to see the Titanic, the vessel lost contact with its mothership.
Among the passengers were British billionaire Hamish Harding and dual Pakistani-British citizen Shahzada Dawood and his son Suleman.
The cost of a seat on the submarine is $250,000 with OceanGate Expeditions.
Paul-Henri Nargeolet, nicknamed "Mr Titanic" for his frequent dives at the site, is also aboard, as is OceanGate's CEO, Stockton Rush.
Several ships and planes have scoured 10,000 square miles (around 20,000 square kilometers) of surface water for the vessel.
In the North Atlantic, more than two miles beneath the surface, the Titanic's watery grave lies 400 miles off the coast of Newfoundland, Canada.