AI: New AI systems collide with copyright law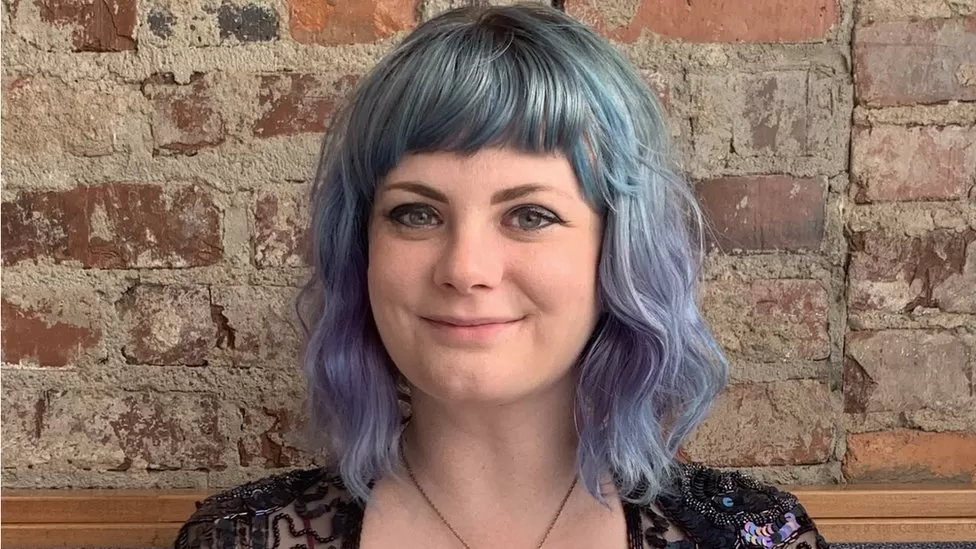 When Kelly McKernan discovered that her artwork had been used to train artificial intelligence, she says she "felt sick."
She entered her name into a website called Have I Been Trained, which searches LAION, a data set used by artificial intelligence (AI) image generators, including Stable Diffusion.
A total of 50 pieces of artwork had been uploaded to LAION.
"Suddenly all of these paintings that I had a personal relationship to had a new meaning, and it changed my relationship with them," says the watercolour and acrylic illustrator from Tennessee.
"I felt violated. If someone can type my name [into an AI tool] and not hire me, it affects my career and a lot of other people."
In the new wave of generative AI systems, vast amounts of scraped data are used to train the systems. These data include text, images, videos, and audio files. A simple text prompt can create content in seconds.
The fight back is being waged by artists like Ms McKernan.
Ms McKernan has joined forces with cartoonist Sarah Anderson and illustrator Karla Ortiz to sue Stability AI, the company behind Stable Diffusion, Midjourney, and DeviantArt, an online art community with its own generator called DreamUp.
AI firms are being sued over copyright issues in an increasing number of lawsuits.
Getty Images filed a lawsuit against Stability AI earlier this year alleging that the company unlawfully copied and processed 12 million of the company's images.
Toorenent, who creates mostly creatures, monsters, and fantasy illustrations, says she became concerned about AI when she saw a piece of work that seemed to resemble her own. She calls it a "corrupted version."
As the artist from Zandvoort in the Netherlands explains, "if this can happen on a small scale, it can happen on a giant scale." She established the European Guild of Artificial Intelligence Regulation in response to the lack of protection for artists.
She says legislation and regulations are needed to protect copyright holders and artists from predatory AI companies.
It is important for artists to be regulated and protected, agrees McKernan. I hope the lawsuit encourages protection for artists in order to keep AI from replacing us. If we win, I hope a lot of artists are paid. This is free labor and some people are profiting from it."
Earlier this year, Stability AI announced that artists could opt out of the next version of Stable Diffusion, a statement that wasn't well received by artists.
As a response, Ms Toorenent says: "I would not put my work into that. But if artists want to, it should be opt-in. If I am the owner, I should decide what happens to my work."
Neither Stability AI nor its CEO are able to comment on ongoing legal proceedings. However, Emad Mostaque tweeted that future models will be fully licensed in December 2022.