Adidas signs $1.2 billion partnership with Manchester United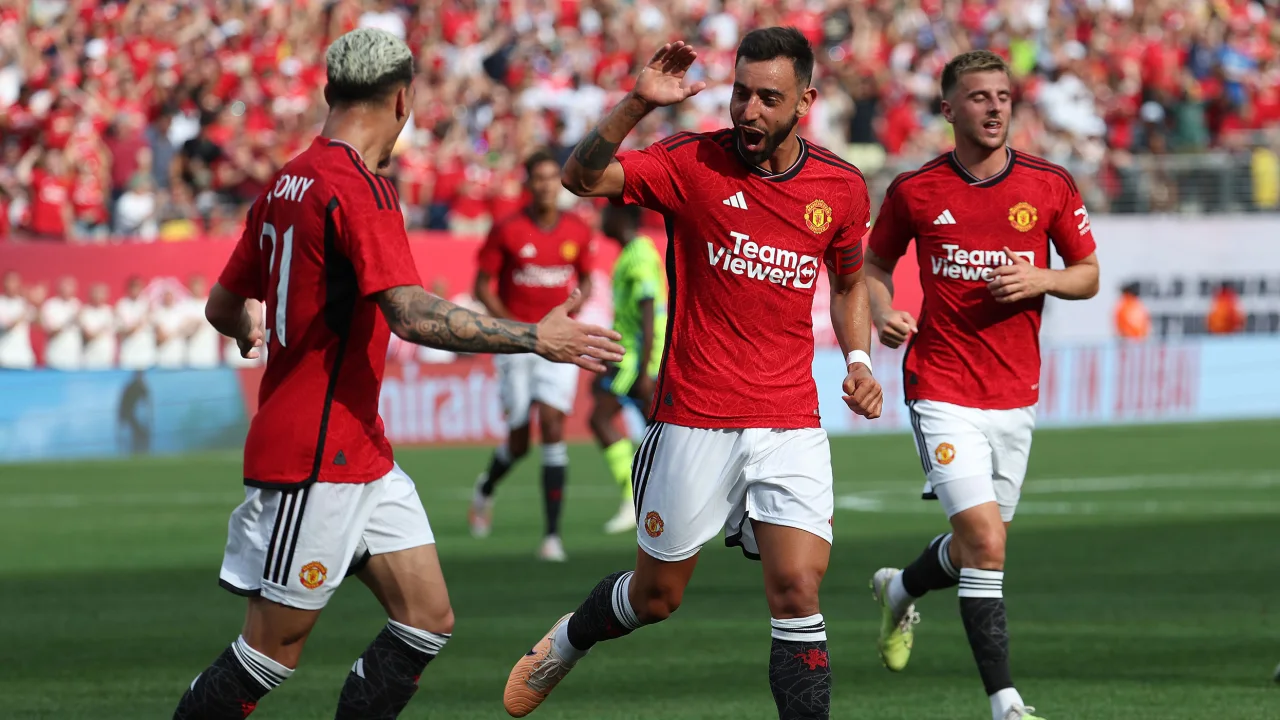 Manchester United and Adidas are extending their apparel-sponsorship contract in a record-breaking £900 million ($1.2 billion) deal that lasts for another decade.
The German sportswear company will continue making kits and other apparel for the British football team, in one of the biggest Premiere League sponsorships that began in 2015, following the team's defection from Nike.
Manchester United said on its website that the Adidas partnership has "excited fans around the world with forward-thinking initiatives, iconic designs on the pitch and fan-favorite culturewear off of it" and that new deal "increases the focus" on its women's team for new apparel.
"We are extremely proud to announce the extension of the contract with Manchester United," Adidas CEO Bjorn Gulden said. "Adidas and Manchester United are two of the most important brands in international football and it is very natural for us to continue our cooperation."
Monday's deal is a marked increase from the previous deal, which was worth around £750 million. Commercial deals like these can be lucrative for sports teams as their international appeal grows and selling fashionable clothing becomes an additional revenue stream.
The deal comes as the world-famous club is possibly up for sale. Last year, its American owners, the Glazer family, said it has begun a "process to explore strategic alternatives," which might include a total sale. That was welcome news to the team's fans as its ownership is deeply unpopular with them since the leveraged buyout of Manchester United left the club burdened with a net debt of $626 million, according to the organization's latest accounts.
Forbes ranks Manchester United as the world's second most valuable team, assessing the 145-year-old team at to be worth $6 billion. Shares of the team perked up 2% in trading following the news.