Adele berates security for bothering fan during Vegas performance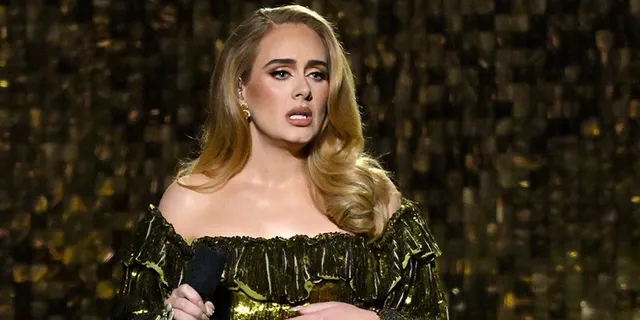 Adele berates security for bothering fans during Vegas performance: 'They won't bother you again'
This weekend, Adele severely reprimanded security at her Las Vegas residency for bothering a fan.
During a fan-captured video shared to social media, Adele appeared furious as she took her microphone from its stand and began questioning the crowd. 
The young fan there has been bothered so much since I came on for standing up. What's up with him?" she asked.
Unidentified woman says, "Yes, you put your hand up. Yes, you.". It's you with the stick. It's him. Why are you bothering him?
As she walked back to her mark on stage, she implored, "Can you leave him alone?" She added, "They won't bother you again now. You enjoy the show. Leave him alone." Fans cheered.
"I'm sorry, guys, he's been bothered all show by security and other people behind him. He's here to have fun, just like you," she said.
"Stop throwing things at the artist, when you can shoot things to people," Adele said, starting to laugh. "It's a total reverse. I've gotta go back over and give my T-shirt gun back," she noted of the irony of the situation.
Adele is also not the only artist to stand up for her fans.