A da Iran's top opposition group may face an uncertain future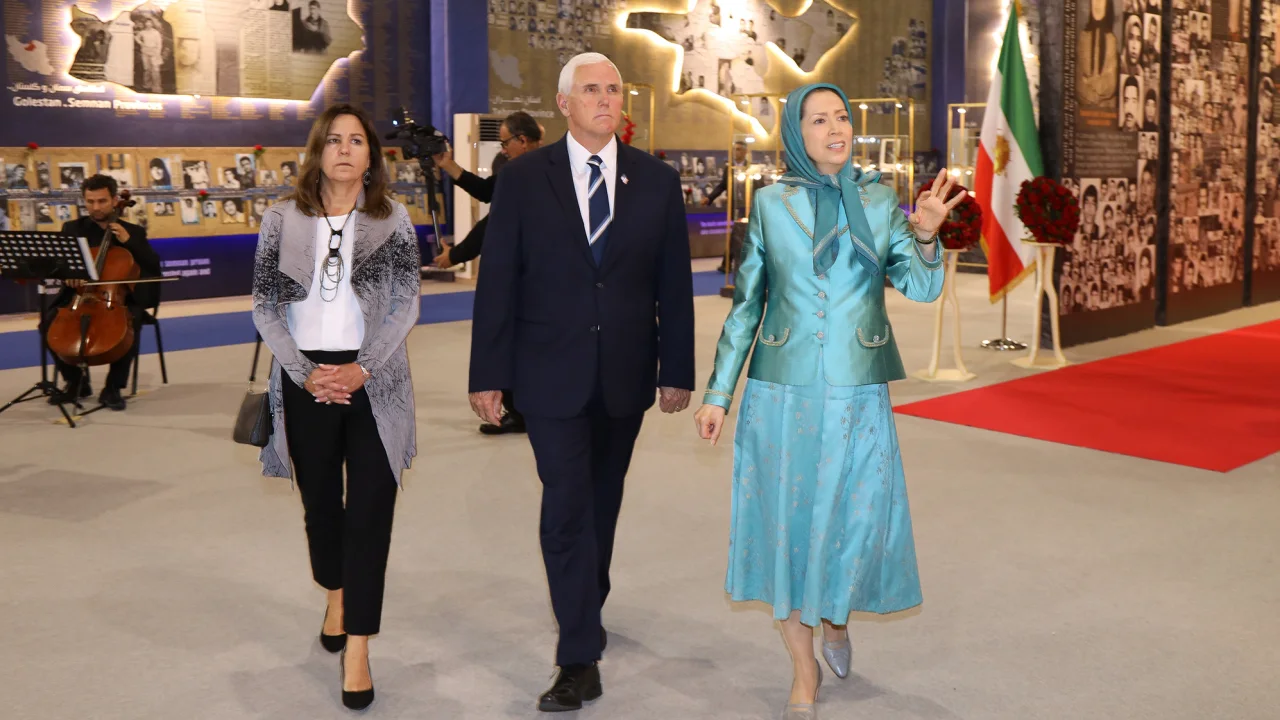 Right-wing and hawkish conservative politicians from the West have attended its annual conferences, including former US Secretary of State Mike Pompeo, former National Security Adviser John Bolton, and former Vice President Mike Pence.
Some observers wonder whether the most powerful Iranian opposition group's glory days are numbered after recent setbacks.
Mujahadin-e Khalq (MeK) was once a US-designated terrorist group, but today counts prominent anti-Iran Western politicians as allies. The Iranian government accuses it of terrorism, claiming it carried out a series of attacks in the 1980s. MeK denies these charges.
The group is one of the most organized opposition groups facing the Islamic Republic, but it has little support among Iranians because of its violent past and for supporting Saddam Hussein during the Iranian war for almost a decade.
A top MeK representative told CNN in an e-mail interview that recent diplomatic activity between Iran and its foes may not bode well for the group. The MeK believes these actions were part of a policy of appeasement of the regime in Tehran.
As a result of the French ban, Shahin Gobadi, a Paris-based member of the National Council of Resistance of Iran, the political arm of the MeK, told CNN that security concerns were simply a pretext to placate the clerical regime.
Albanian police raided the MeK's Ashraf 3 camp near Tirana in June on suspicion that it was engaging in political activity. It is prohibited for them to engage in political activity in Albania as part of the agreement allowing them to stay. During the raid, a person was killed. Police deny responsibility.
Several seized hard drives arrived in Iran last week, and Iranian experts are recovering data to identify the group's agents and saboteurs.
The raid was conducted at the behest or under pressure from Iran, according to Gobadi, and the MeK asked Albania to confirm whether any of the hard drives had been sent to Iran.
'Illegal and subversive activity'
By email, an Albanian foreign ministry coordinator told CNN that the country has not sent any seized material to Iran. A coordinator said all equipment seized will be used for investigations by the authorities.
According to French authorities, a planned MeK rally in Paris was banned due to "attack threats." Despite the ban being reversed by a judicial order, the rally took place on Saturday, coincided with an annual meeting of the MeK that hosted a number of prominent right-wing figures on the outskirts of Paris.
The police banned the demonstration "as a result of the risk of public order disturbance," a French diplomatic source told CNN. "This decision was quashed by the administrative courts, a decision which it is not for the government to comment on," the source told CNN in an email, adding that "we have no relations with this organization (MeK), which we cannot endorse."
The MEK's activities in Albania and elsewhere have been aligned with their host countries' laws, according to Gobadi.
It was reported to CNN that the Albanian foreign ministry coordinator said the MeK broke an agreement not to engage in "illegal and subversive activity," adding that Albania has paid a high price for hosting it, including a cyberattack in July 2022 that it blamed on Iran. In Albania, 95% of public services are offered online, so the attack had dramatic consequences for the country and its citizens.
Iran denied involvement in the incident, which led Albania to sever diplomatic ties with them.
Despite the fact that Albania "welcomed and provided humanitarian protection to the MeK, when no other country would accept them," the coordinator said it was "deeply insulting" to be accused of appeasement.
Iran and Saudi Arabia signed a landmark deal in March, restoring diplomatic ties after almost eight years of tension, which led to the setbacks for the MeK.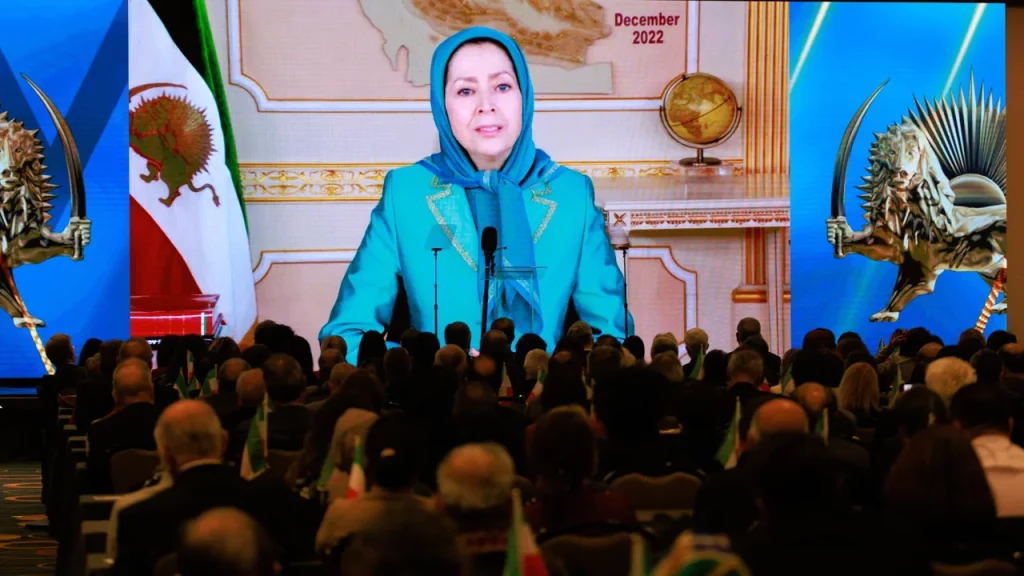 The MeK has been accused by Iran for years of being supported by Saudi Arabia. An appearance by Prince Turki al-Faisal, a prominent Saudi royal and former ambassador to the US and UK, at an MeK summit in Paris fueled speculation about the kingdom's support for the group. Al-Faisal declared in 2016 that he too wished for the regime's fall.
However, Al Faisal told France24 in March that he wasn't aware of a normalization pact between Tehran and Riyadh and was surprised to hear about it.
Despite insistence that he has no official role in the government, the prince's public endorsement of the MeK enraged Iran, which called the group the Saudis' "adopted children."
According to Gobadi, the MeK denies receiving funds from Saudi Arabia or any other government, saying that it is a politically and financially independent movement.
We have reached out to the Saudi foreign ministry for comment.
Emanuel Macron and Iranian President Ebrahim Raisi spoke for 90 minutes on June 10 before the brief French ban on the MeK rally.
Recent diplomatic activity between Iran and its foes may not be directly related to the developments in France or Albania, but analysts say they are unlikely to be coincidental, especially since Western states want to restart nuclear talks with Iran.