Zambia ex-President Edgar Lungu banned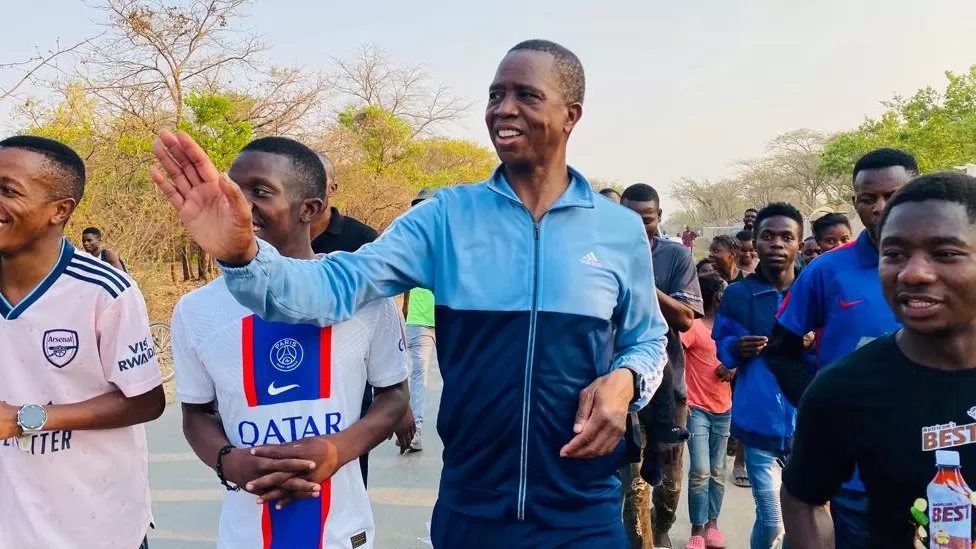 People have been paying attention to his Saturday runs with ordinary members of the public and supporters of his Patriotic Front (PF) party.
For future jogging events, Mr Lungu must obtain police approval.
Speculation is rife that he will run for president in 2026, prompting the police order.
There is a breach of the law if the PF fails to notify them of "public gatherings or demonstrations."
According to the report, a procession of a former head of state should be conducted with his security detail free of any political activism.
Former president's lawyer Makebu Zulu told the that he would continue jogging without notifying the police.
Zulu threatened to sue the government if he was prevented from working out on Saturdays. "Mr Lungu has been jogging since time immemorial, and his motivation has never been to break the law," Mr Zulu said.
It is the latest restriction on the former president's activities, who served as president from 2015 to 2021.
It has been said that President Hakainde Hichilema's government is using heavy-handed tactics that he criticised during his many years in opposition.
Lungu recently sued the government for blocking him from travelling to South Korea for a conference. Later, he retracted the lawsuit.
According to the PF, the former president was prevented from traveling for a medical appointment despite seeking approval from the cabinet.
Home Affairs Minister Jacob Mwiimbu has not yet responded to the request for comment.
In recent months, Mr Lungu has revived his public profile despite saying he would retire from politics after losing the 2021 election.