YouTube suspends monetisation of star's channel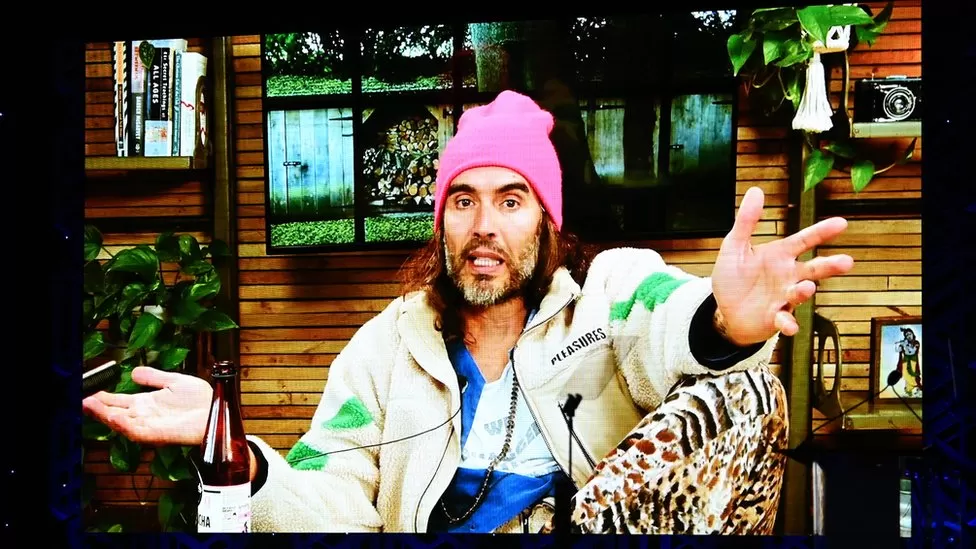 Users of the online platform are being protected, the platform said.
In the wake of media allegations about the star, the Metropolitan Police received a report of an alleged sexual assault in 2003.
A comedian and actor was accused of rape and sexual assault between 2006 and 2013, which he denies.
According to a YouTube spokesperson, "we take action if a creator's off-platform behavior harms our users, employees or ecosystem."
The move follows the postponement of Brand's remaining Bipolarisation tour dates. Over the past few years, the former TV and radio personality has repositioned himself, posting videos about spirituality, politics, and, more recently, UFOs.
According to the YouTube blocked the 48-year-old's revenue streams for "all channels that may be owned or operated" by him.
Such bans are rare, but YouTube pointed to several examples, including the suspension of adverts from channels of Slovak internet personality David Dobrik and US YouTuber James Charles. Speaking to the Guardian on Monday, Sara McCorquodale, chief executive of social media analysis agency CORQ, said Brand's YouTube channel would "most likely" be "making £2,000 to £4,000 per video, not taking into account any affiliate deals and brand sponsorships that might be running in the background"