Wrong number couple fight India deportation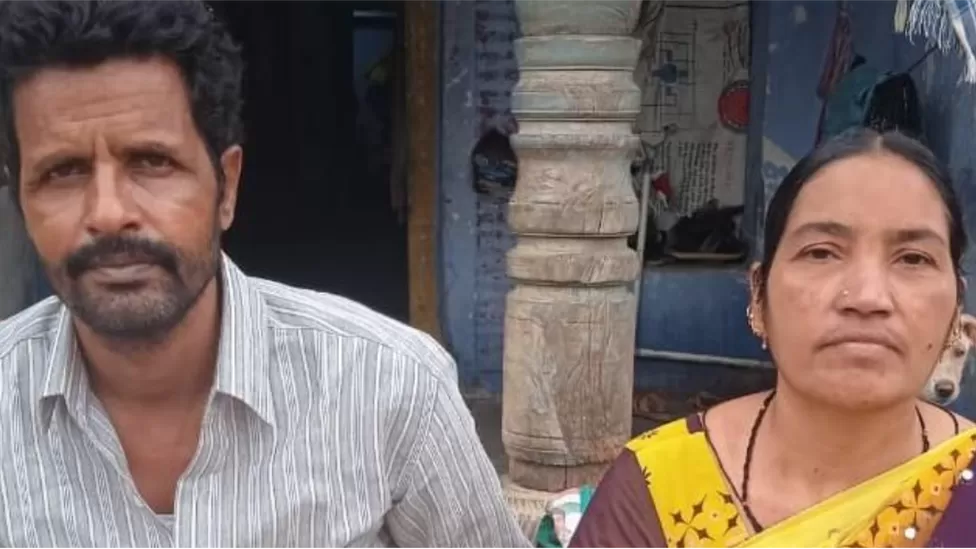 Cross-border love stories between Indians and Pakistanis are rare – the two nations have fought three wars since they became independent nations in 1947. People have a hard time getting visas to travel to see each other because of this.
It has been reported that several Indians and Pakistanis have been caught crossing the border illegally for love. Many couples whose stories have received media attention in recent years attribute their meeting to the internet. The call began with a wrong number for Gulzar Khan and Daulat Bi.
As the region was divided during Partition in 1947, there is also a Punjab state in India. The southern Indian state of Andhra Pradesh is home to Ms Bi.
In 2009, Mr Khan, who worked as a painter in Saudi Arabia, tried to contact a former colleague in India. In case he had written down the wrong number, he tried changing a digit here and there.
"One of those random numbers connected him with me," Ms Bi explains.
She was hesitant to talk to a stranger. Despite this, he persisted.
Khan says he did tell Ms Bi he was from Punjab, but did not clarify that he meant the one in Pakistan on the first call. He also failed to reveal that he was a Christian – even after their marriage, Ms Bi assumed he was Muslim like her. They talked on the phone regularly for the next two years.
A widow with a child, Ms Bi says her relatives and neighbours taunted her for talking to him.
According to her, she used to tell him that it's better if I died. Nevertheless, he promised to come and marry her.
Khan claims that he tried several times to get a valid visa from the Indian embassy in Saudi Arabia but was unsuccessful.
In the end, he decided to impersonate an Indian citizen. "I told the authorities that I lost my passport, that I was Indian, and that I wanted to return home," he says, showing them an identity card with a black-and-white photograph of a man who looked similar to him.