World Cup 2023: Olga Carmona told after final that father has died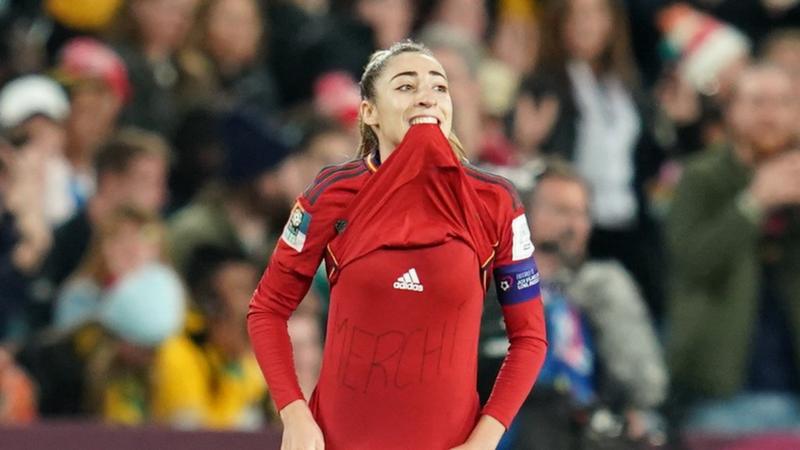 Olga Carmona, who scored Spain's winning goal in the Women's World Cup final, learned that her father had passed away after the match.
The 23-year-old Carmona scored the only goal as Spain defeated England.
Reuters reported that the Real Madrid left-back's father passed away on Friday after a long illness.
"I know you have been watching me tonight and are proud of me. Rest in peace dad," Carmona wrote on Facebook.
Along with her message, Carmona included a picture of herself kissing her medal.
As she shared: "And without even knowing it, I already had my star before the game began. I know that you have strengthened me to achieve something great."
Winners of a World Cup are awarded a gold star above their national crest on their shirts.
"The RFEF deeply regrets to inform you of the death of Olga Carmona's father," the RFEF wrote on social media.
It was after the World Cup final that the footballer learned of the sad news.
In this moment of deep sorrow, we offer our deepest condolences to Olga and her family. We love you, Olga, you are part of Spanish soccer history."
In the World Cup, Carmona started five of Spain's seven games.
Her family and friends decided not to inform her so she could focus on the final, with her mother and brothers arriving in Australia on Saturday.
Olga's club, Real Madrid, expressed its condolences to her family and loved ones.