What to expect when Biden and Xi Jinping meet in California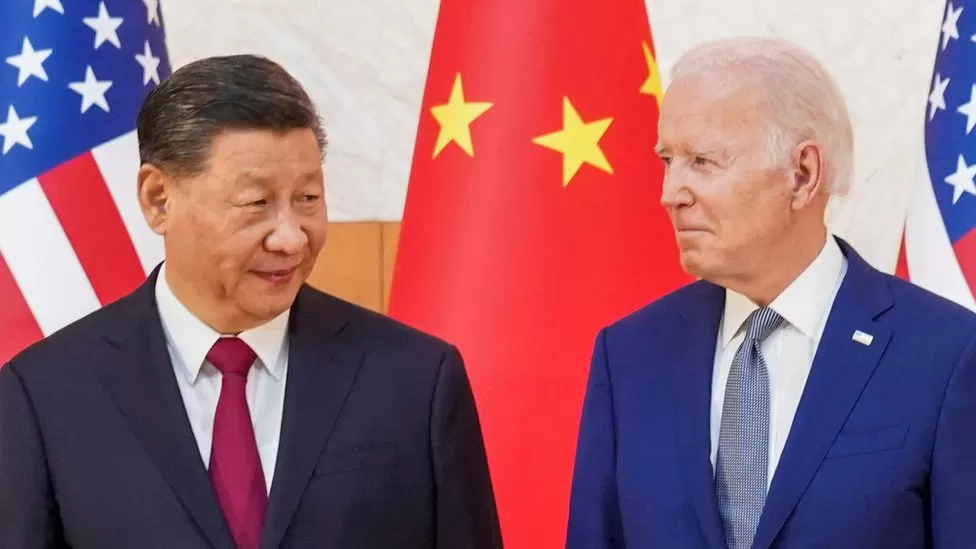 US President Joe Biden and Chinese President Xi Jinping are scheduled to meet in the San Francisco Bay area on Wednesday. This will be their second face-to-face meeting since Biden became president. The meeting is expected to cover a wide range of topics, including the Israel-Hamas conflict, Taiwan, the war in Ukraine, and election interference. US officials have expressed a desire to restore communication channels between the two countries' militaries, but China has been reluctant to do so. The main goal of the meeting is to manage competition between the two countries, prevent conflict, and keep communication channels open.
The private dinner with Mr Xi and US business executives is scheduled to take place after his meeting with Mr. Biden during the Apec summit in San Francisco. The dinner is organized by the National Committee on US-China Relations, and guests can sit at the Chinese president's table by purchasing tickets for $40,000. Tickets for the event start at $2,000 per person.
During the upcoming summit between China's President Xi Jinping and US President Joe Biden, Taiwan is expected to be a prominent topic on the agenda. China claims sovereignty over Taiwan and is likely to seek reassurances from the US that it does not support Taiwanese independence. On the other hand, President Biden is expected to express American concerns about China's military activities surrounding Taiwan.
Other key issues to be discussed include US restrictions on technology exports to China and tensions arising from Beijing's territorial claims in the South China and East China Seas. Additionally, President Biden will request China's assistance in restraining Iran and preventing escalation of violence in the Middle East in response to the Israel-Hamas conflict.
The focus of the summit will be on managing and stabilizing the relationship between the two countries.