WeWork's shares plunge 37% on bankruptcy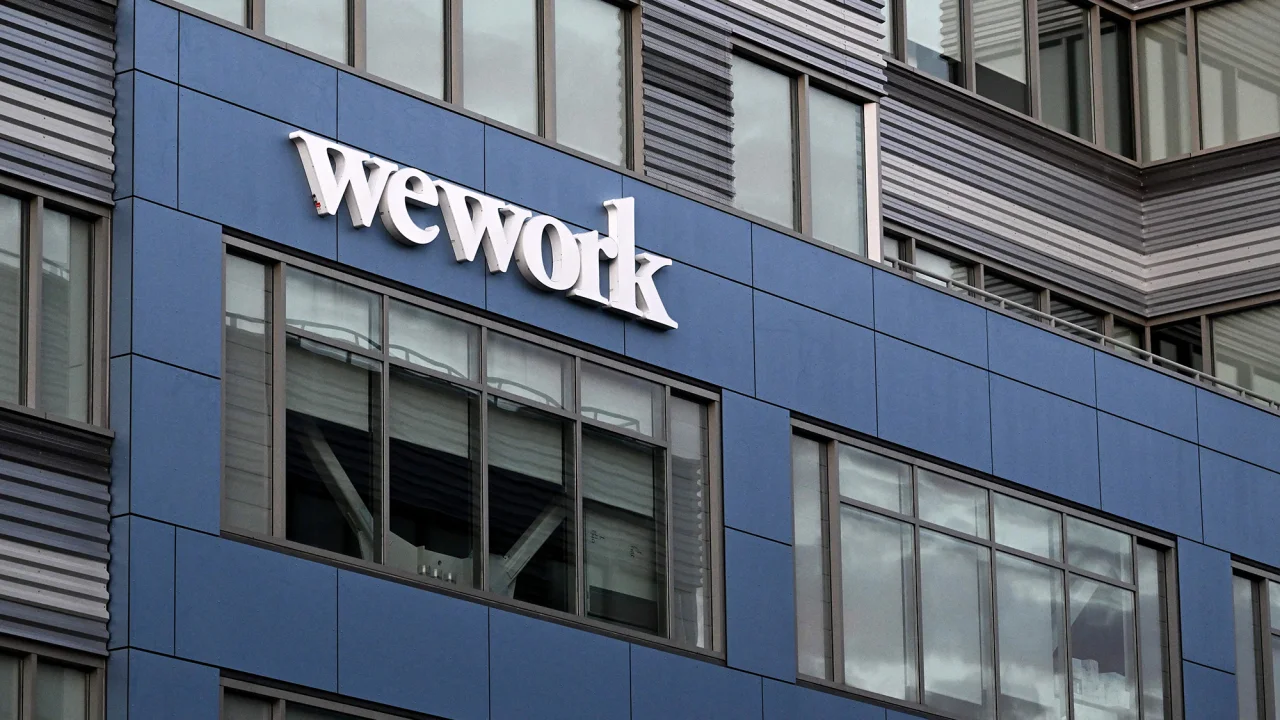 Following news reports that WeWork is preparing to file bankruptcy as early as next week, WeWork shares plunged 37% in premarket trading Wednesday.
The Wall Street Journal and Reuters reported Tuesday that SoftBank's flexible workspace provider is considering filing for Chapter 11 bankruptcy protection in New Jersey.
In an email, WeWork (WE) said it had agreed with creditors to extend a 30-day grace period for making interest payments on some of its debt.
Considering the company has a market value of $47 billion in 2019, a bankruptcy filing would mark a spectacular reversal of fortunes. It would also be a major blow to SoftBank, which has invested billions in the once-celebrated company.
WeWork looks like it could be coming to a messy end, according to Russ Mould, investment director at UK stockbroker AJ Bell. Its major backer SoftBank must have reached a point where it can no longer justify bailing out the company."
In the face of ongoing losses and a massive debt pile, WeWork's shares plummeted 96% this year as borrowing costs escalated as central banks raised interest rates.
As the company struggled to recover from a botched IPO in 2019, its demise has been years in the making. Listing paperwork revealed larger-than-expected losses and potential conflicts of interest relating to Adam Neumann, the company's founder and CEO.
WeWork eventually went public two years later at an estimated $9 billion valuation, but it continues to burn through cash and struggle to retain members.