Was Edgbaston's Go Green game a hint at cricket's future?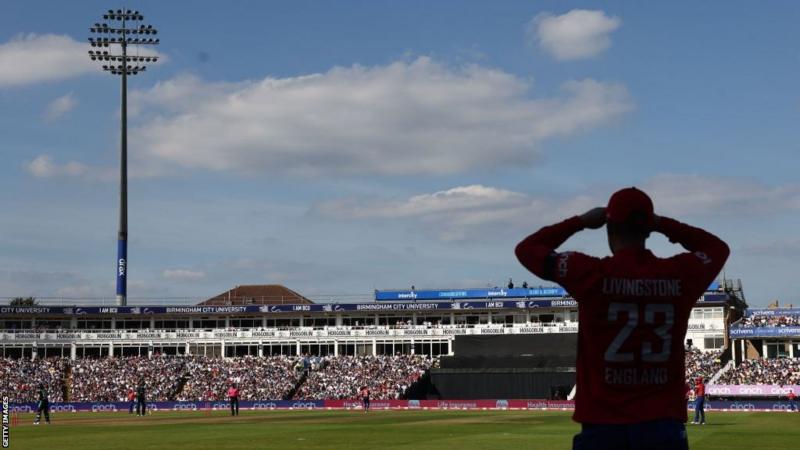 For Edgbaston, this was a step forward for cricket.
In the UK, it was the first day dedicated to sustainability, the Go Green game.
The 25,000-seat stadium was entirely powered by wind, hydro and solar power on Sunday – a practice that will continue throughout September. For two decades or more, four- and six-cards were waved in the crowd at cricket matches made of 'seed paper' that, when planted, grows wildflowers.
Electric lawnmowers and rollers were used to prepare the playing surface, while red meat was banned from hospitality menus, although not from the burger vans.
Even if spectators weren't aware, their food was wrapped in seaweed-lined sustainable packaging.
A strange elephant in the room was the eruption of fire when Finn Allen hit the game's first six, part of the travelling roadshow of T20 cricket.
"We want to be known as a sustainable venue," Lydia Carrington, Edgbaston's first sustainability manager, said
"We want people to feel like they are making a positive impact when they come here. Even if it is a big event, the impact is positive."
During this day, every watt of electricity, every prawn sandwich made, will be calculated in a carbon footprint report.
At Edgbaston last year, 79% of emissions were caused by spectators and staff traveling.
Due to this, free shuttle buses were provided this year (and were used if the long queues outside Birmingham New Street station on Sunday lunchtime are any indication) and the ground closed its parking lots.
"Why wouldn't we do it?" asked Claire Daniel, Edgbaston's operations manager. We want cricket to last a long time and must make this change."