Volodymyr Zelensky makes unannounced visit to Canada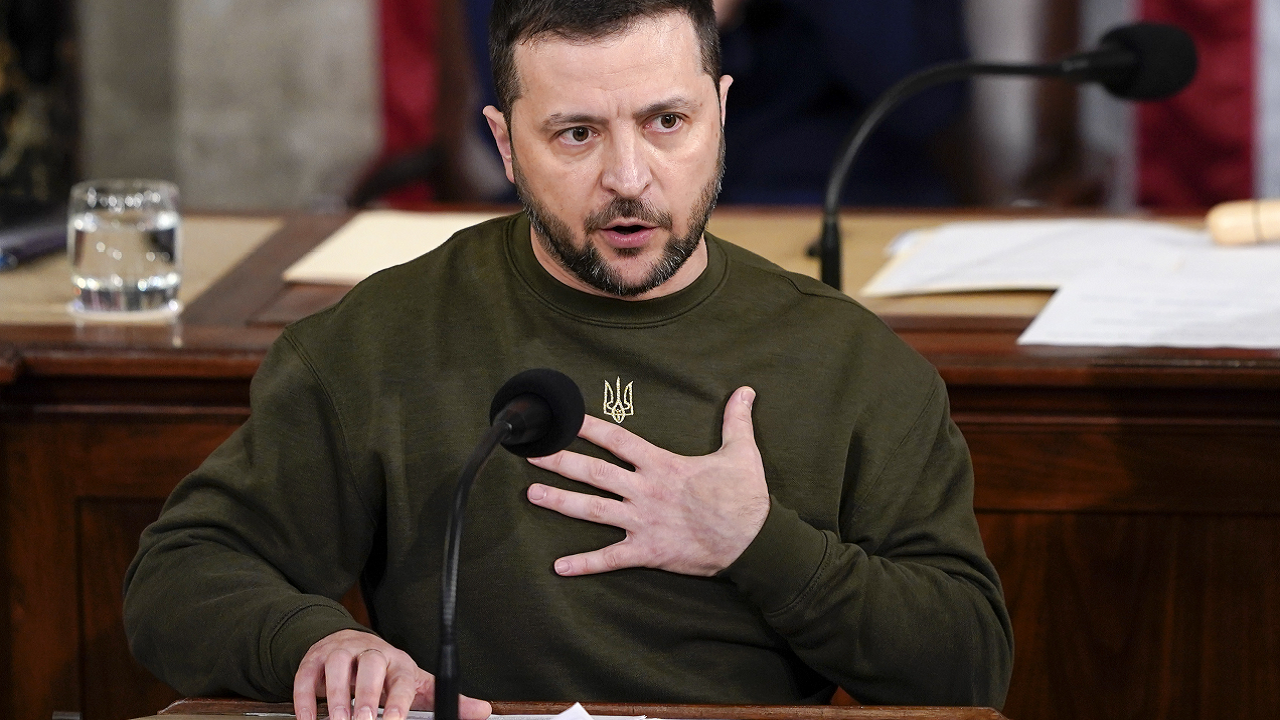 Ukrainian president Volodymyr Zelensky has arrived in Canada on an unannounced visit to rally support for his country.
On Canadian TV, Justin Trudeau was shown meeting Mr Zelensky on the Ottawa runway.
The trip is Mr Zelensky's first to Canada since the Russian invasion in February 2022.
He had been meeting with US President Joe Biden and other politicians in Washington.
As the Ukrainian president was in Washington, he was hoping to secure more funding to help his country fight off invading Russian forces. At the United Nations in New York earlier this week, he urged world leaders to continue supporting Ukraine.
Diplomatic tensions are rising after Mr Zelensky criticized Poland, Slovakia and Hungary for banning Ukrainian grain imports
Ukraine's war effort is also becoming a contentious issue in some countries, due to a lack of resources.
Despite the president's pleas to not abandon Ukraine, Republican skepticism about funding the war is growing.
The Russian government believes that the world will grow weary of its brutality and allow it to continue without consequence," Mr. Biden said.
US Congress has now authorized more than $110bn (£89bn) in aid to Ukraine, but polls suggest Americans are less supportive of further spending.
However, President Biden approved further funding for Kyiv valued at £265 million ($325 million) during Mr Zelensky's visit. Air defence upgrades are included, but not the long-range missiles requested by President Zelensky.
On Wednesday, Poland announced it would no longer send new weapons to Ukraine in favor of securing more modern weapons for its own defense.