Vladimir Putin breaks silence over Prigozhin's reported death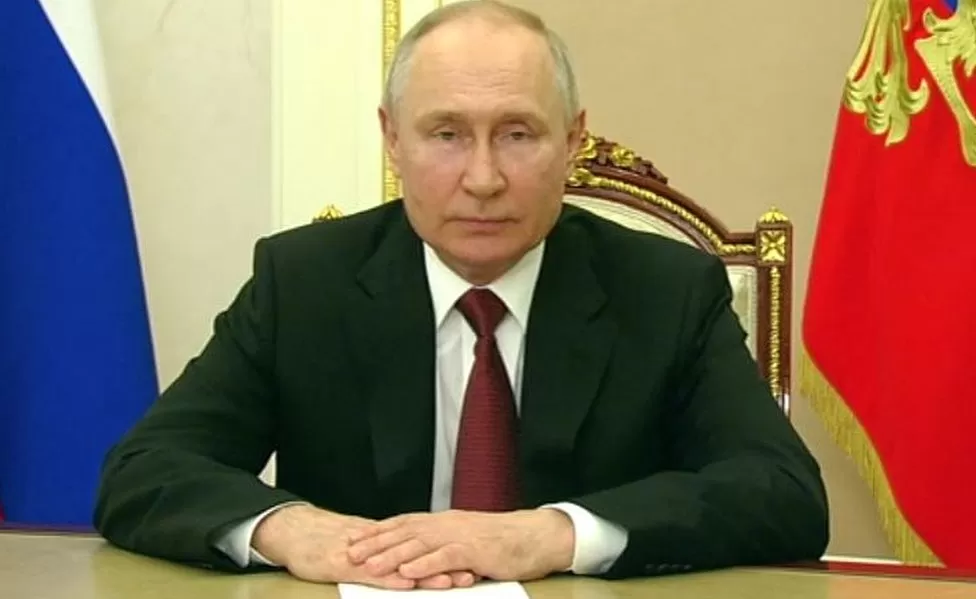 Vladimir Putin has broken his silence on Yevgeny Prigozhin's reported death some 24 hours after the Wagner chief's private jet crashed.
The Russian president described the head of the mercenary group as "talented" but "made serious mistakes".
Mr Putin also sent condolences to the families of all 10 people said to be on board the plane that went down north-west of Moscow on Wednesday evening.
However, he stopped short of explicitly confirming Prigozhin's death.
In the days since the plane went down, there has been a frenzy of speculation regarding what caused the deadly crash and whether or not Prigozhin was indeed on board.
At a briefing on Thursday, a Pentagon spokesperson said the US believed the Wagner chief was likely killed in the crash.
A loud bang was heard before a plane fell from the sky, according to villagers near the crash site in the Tver region.
One of the theories being investigated is whether a bomb was smuggled on board, reports in Russian media suggest.
In the past, Prigozhin, the leader of the Wagner mercenary group, was considered a Putin ally.
Many observers described him as a "dead man walking" after leading a short-lived rebellion in Russia in June.
Initial data, he continued, suggested that "Wagner employees" were on board.
Mr Putin repeated the Kremlin's false narrative that Ukraine is aligned with Nazism by saying that these people had made significant contributions to fighting the neo-Nazi regime in Ukraine.
He used this accusation to justify his full-scale invasion of Ukraine in February 2022.
Turning to Prigozhin himself, Mr Putin said he had known him since the early 90s, and described him as a "man with a complicated life".