Uttar Pradesh India school shut down over slapping row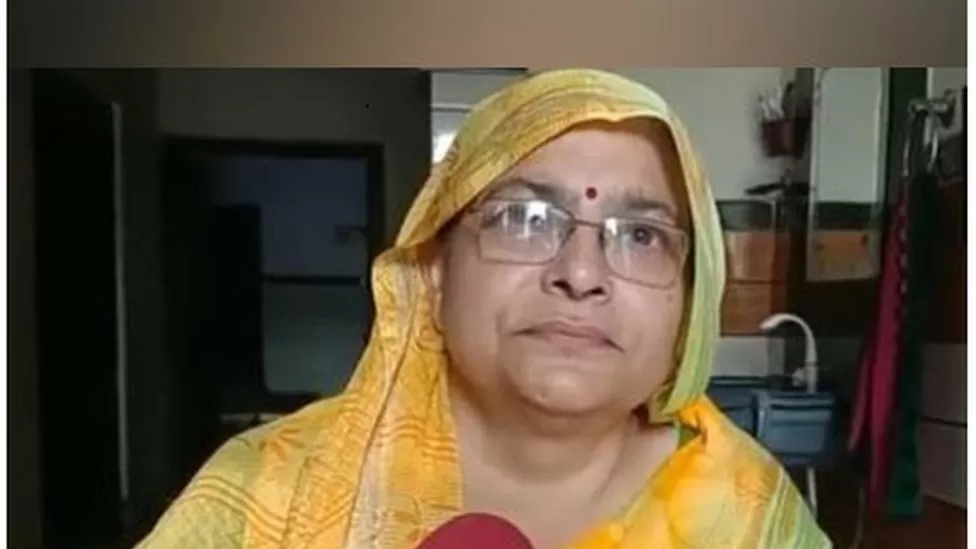 A private school in India's Uttar Pradesh state has been sealed after a teacher told students to slap a Muslim classmate.
Neha Public School was shut down because it "did not meet the criteria of the education department."
Officials said the school's students would be transferred to a government school or another nearby school.
Tripta Tyagi told NDTV news channel that she was "not ashamed" of her actions.
According to his family, the child was beaten up for not knowing his times tables.
During the weekend, a video of Ms Tyagi telling her students to slap their Muslim classmate at a private school in Muzaffarnagar district went viral.
"Why are you hitting him so lightly? Hit him harder," the teacher tells the children, as the boy cries.
He is turning red, so hit him on the back now," she said.
In response to the incident, the victim's father reported it to the police and pulled him out of school. However, he did not file a complaint.
Social media users expressed outrage over the video, saying that action should be taken against the teacher. Because the charges against Ms Tyagi are bailable, the police have not arrested her yet.
Education officer Shubham Shukla said Sunday that the incident was being investigated by the authorities.
There were no lights or fans at the school, according to an unnamed official who spoke to the Indian Express.
As of yet, Ms Tyagi has not commented on the school's sealing.
In an interview with NDTV news channel, she defended her actions, saying they were necessary to "control" and "tackle" schoolchildren.
Several opposition politicians have called the incident a "hate crime". Since 2017, the Hindu nationalist Bharatiya Janata Party (BJP) has ruled Uttar Pradesh.
The Indian opposition Congress party's Rahul Gandhi said the BJP had contributed to religious tensions.
"Sowing the poison of discrimination into the minds of innocent children, turning a holy place like a school into a marketplace of hatred," he posted on social media platform X. "This is the same kerosene spread by the BJP that has set every corner of India on fire."
In June during a visit to the US, Prime Minister Narendra Modi had told journalists that there was "absolutely no space for discrimination" in India.