US offers almost 500,000 Venezuelans legal status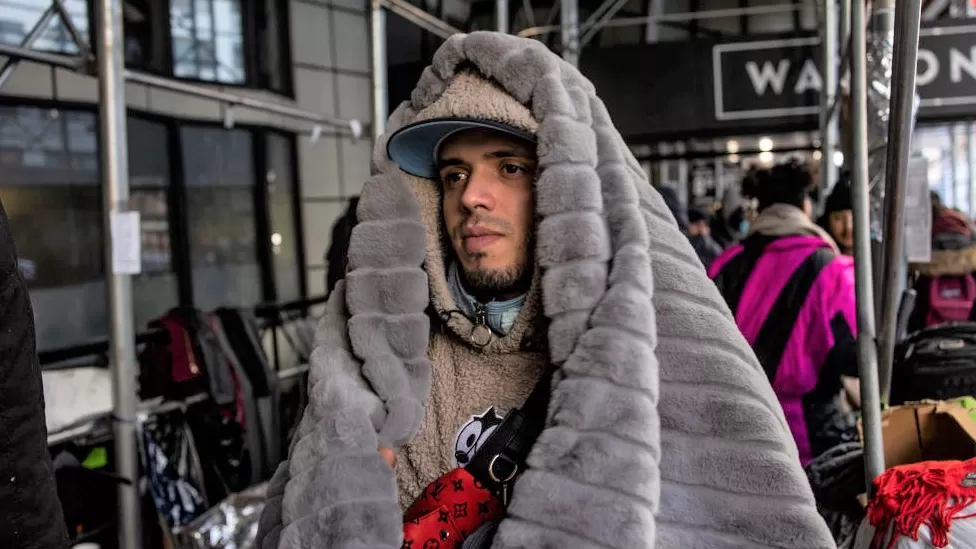 Under new Biden administration rules, Venezuelans seeking asylum in the US who are already living here will be able to work legally.
The number of people eligible for Temporary Protected Status (TPS) will be 472,000 for a period of 18 months.
Democratic lawmakers have called for more work opportunities for newly arrived migrants.
There has been a large influx of Venezuelans fleeing economic and political turmoil into US cities.
The TPS program provides temporary deportation relief and access to work permits for people who were living in the US before 31 July. As long as their asylum request is granted, they will be allowed to work.
The policy was renewed last year, resulting in 243,000 Venezuelans having the status.
According to the US Department of Homeland Security (DHS), Venezuelans should be granted protected status due to the country's "increased instability and lack of safety".
In a statement, Homeland Security Secretary Alejandro Mayorkas said that temporary protected status protects individuals already in the United States from removal when the conditions in their home countries prevent their safe return.
"That's the situation Venezuelans who arrived in this country on or before 31 July find themselves in."
When it is discovered that those who arrived after that date do not have a legal basis for staying, Mr Mayorkas said, they will be removed.
Mayor Eric Adams had urged President Joe Biden to provide employment opportunities to migrants.
Over 200 hotels, shelters, tent cities, and other facilities are being used to house tens of thousands of migrants, many of whom are from Venezuela.
Adams, a Democrat, said the federal and state governments were not providing enough aid to the city to provide housing and other social services to newcomers.