Ultium agrees to increase EV battery worker pay by 25% average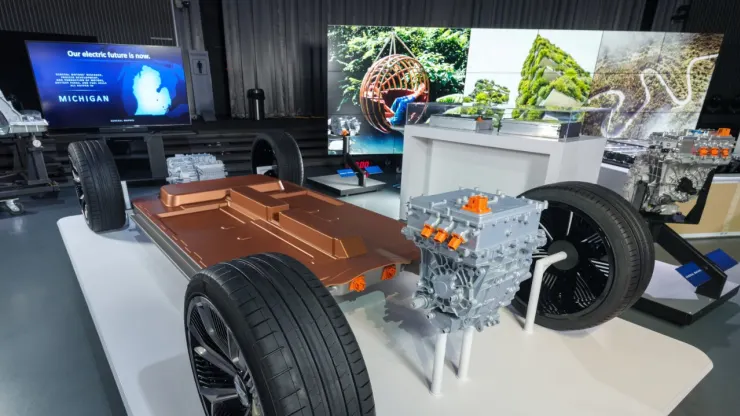 Ultium agrees to increase EV battery worker pay by 25% on average
As GM's fleet of electric vehicles grows, Ultium, a joint venture between LG Energy Solution and GM, is essential to its supply of batteries.
In the wake of a majority of employees agreeing to unionize last year, the UAW and Ultium have been negotiating a contract for roughly 1,100 workers.
For the automaker, Ultium, a joint venture with LG Energy Solution, is crucial to increasing its supply of batteries for electric vehicles. First organized battery plant in the country, the deal is a major victory for the union.
Since a majority of employees at the plant agreed to organize with the union last year, Ultium and the UAW have been in labor negotiations. Previously, the union argued that battery workers should be paid the same as engine and car assembly workers.
As of now, Ultium workers make between $20 and $25 an hour for production workers and $25 to $34.60 an hour for maintenance workers. According to the union, wage increases will range from $3 to $4 an hour. Even after the increases, they'll still be paid less than traditional UAW assembly workers at Detroit automakers who make more than $32 an hour.
It is important to note that the tentative agreement is not a complete agreement. Workers must ratify it. In addition to worker pay, it does not address other dynamics and processes. Retroactively, workers will be paid between $3,000 and $7,000 in backed wages if the agreement is ratified.
While an entire 'first' agreement is being negotiated, the committee is still hard at work on negotiating working conditions, health and safety, seniority rights, addressing other issues raised by the membership and determining future wage increases," said Josh Ayers, chairman of UAW Local 1112.
This is a separate agreement from the ongoing national negotiations occurring between the UAW and GM, Ford Motor and Stellantis covering roughly 150,000 workers.