UK's first drone mail service begins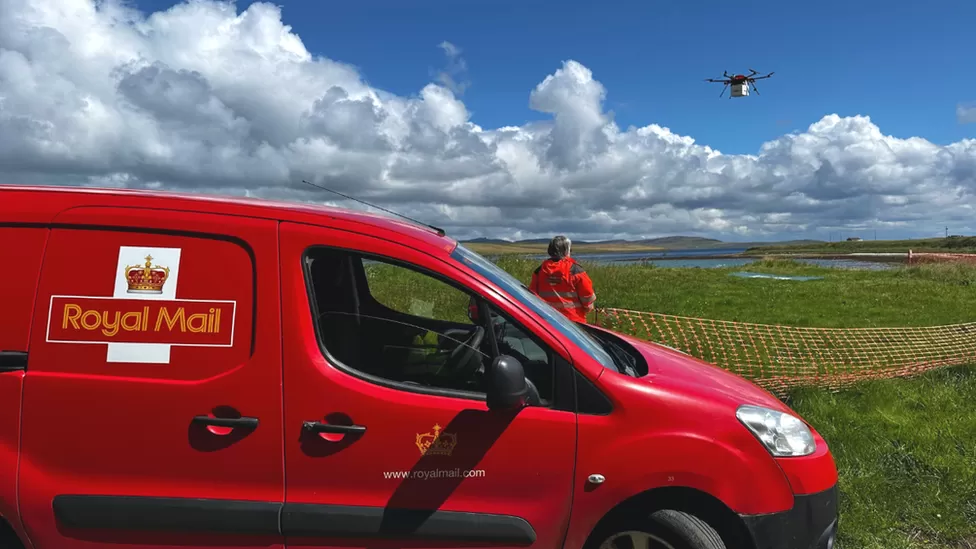 A drone has been used to deliver mail for the first time in Orkney, the first location in the UK to do so.
Royal Mail and drone company Skyports have launched the Orkney I-Port operation to distribute letters and parcels.
Royal Mail's Kirkwall delivery office will be transported to Stromness in partnership with the council's harbour authority and Loganair.
The drones will then carry the items to Graemsay and Hoy, where postal workers will complete the delivery routes.
Due to Orkney's unique landscape and its proximity to the mainland, the service could be provided on a permanent basis under existing regulatory frameworks.
As weather and geography can disrupt delivery services, drones are expected to significantly improve service levels and delivery times to Graemsay and Hoy.
By enabling postal workers to deliver between ports without risk, electric drones will also bring significant safety improvements.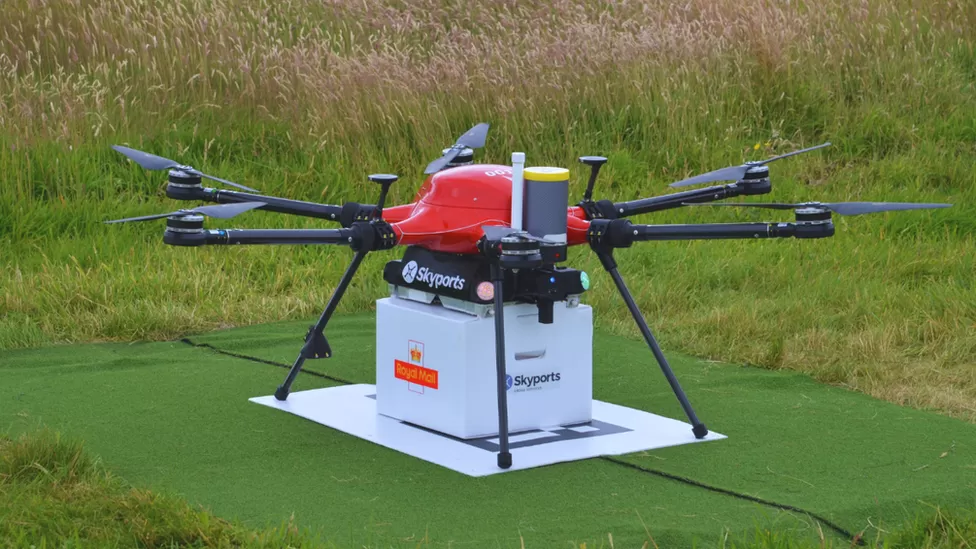 Skyports will operate the inter-island flights with Speedbird Aero DLV-2 aircraft. Approximately 6kg (1st) can be carried by the multirotor drone.
Developed by the Connected Places Catapult, the project is funded by the Department for Transport's Freight Innovation Fund.
Royal Mail's head of drone trials, Chris Paxton, said: "We are proud to be working with Skyports to deliver via drone to some of the nation's most remote communities."
In addition to reducing emissions, Royal Mail's use of an electric drone connects the island communities we serve."
Drone technology is revolutionizing mail delivery in remote communities, enabling more efficient and timely delivery, and helping to reduce emissions from vehicles, according to Alex Brown, director of Skyports Drone Services.
As part of this project, we are pleased to once again partner with Royal Mail to demonstrate how drone operations can benefit UK logistics."